Made by women who understand.
Our Story
It only takes a few conversations with other women to realize that there's a huge problem many of us face, but not enough people are talking about.
We're talking about hormonal imbalances, crappy PMS, hot flashes, breast tenderness, bloating, acne, and the list goes on and on.
We both have faced many of these issues, and we've talked to tons of other women who have been through the same, only to be told that birth control, pain medication, or just waiting it out are the only solution.
Through these conversations, we realized that there has to be another solution that is natural, effective, affordable, accessible.
Our own seed cycling journeys led us to create this simple way to support hormones and help to end the epidemic of hormonal imbalances. And now, we're so excited to bring beeya to the world — because everyone deserves happy and healthy hormones.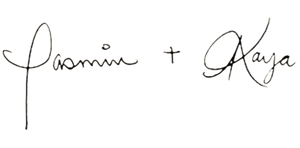 - Yasmin & Kaya, co-founders
We're on a mission to help women feel healthy and empowered
every single day
.
Our Values
We believe in education & creating awareness around women's health.
You deserve to understand what's going on with your body. We are committed to providing education about women's health and hormonal imbalances in a way that is digestible, honest, and accessible to all.
We believe in creating products with integrity.
We will always be fully transparent about our ingredients, testing, and research. No crap; only real ingredients.
We believe in making an impact with our voices and resources.
We believe in empowering women in every aspect of their lives — from health to business. We've allocated a portion of our revenue to provide grants for women who create change and make an impact. Interested? Email us here
We believe in you.
We are focused on creating the best possible experience for our community. We believe that everyone deserves their best health, and we are committed to seeing you through your journey to balanced, happy hormones.
Founding Team
Yasmin Nouri
Co-Founder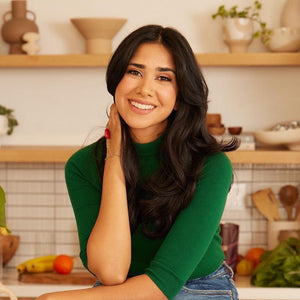 Kaya Purohit
Co-Founder
Dr. Corina Dunlap, ND, Researcher
Medical Advisor