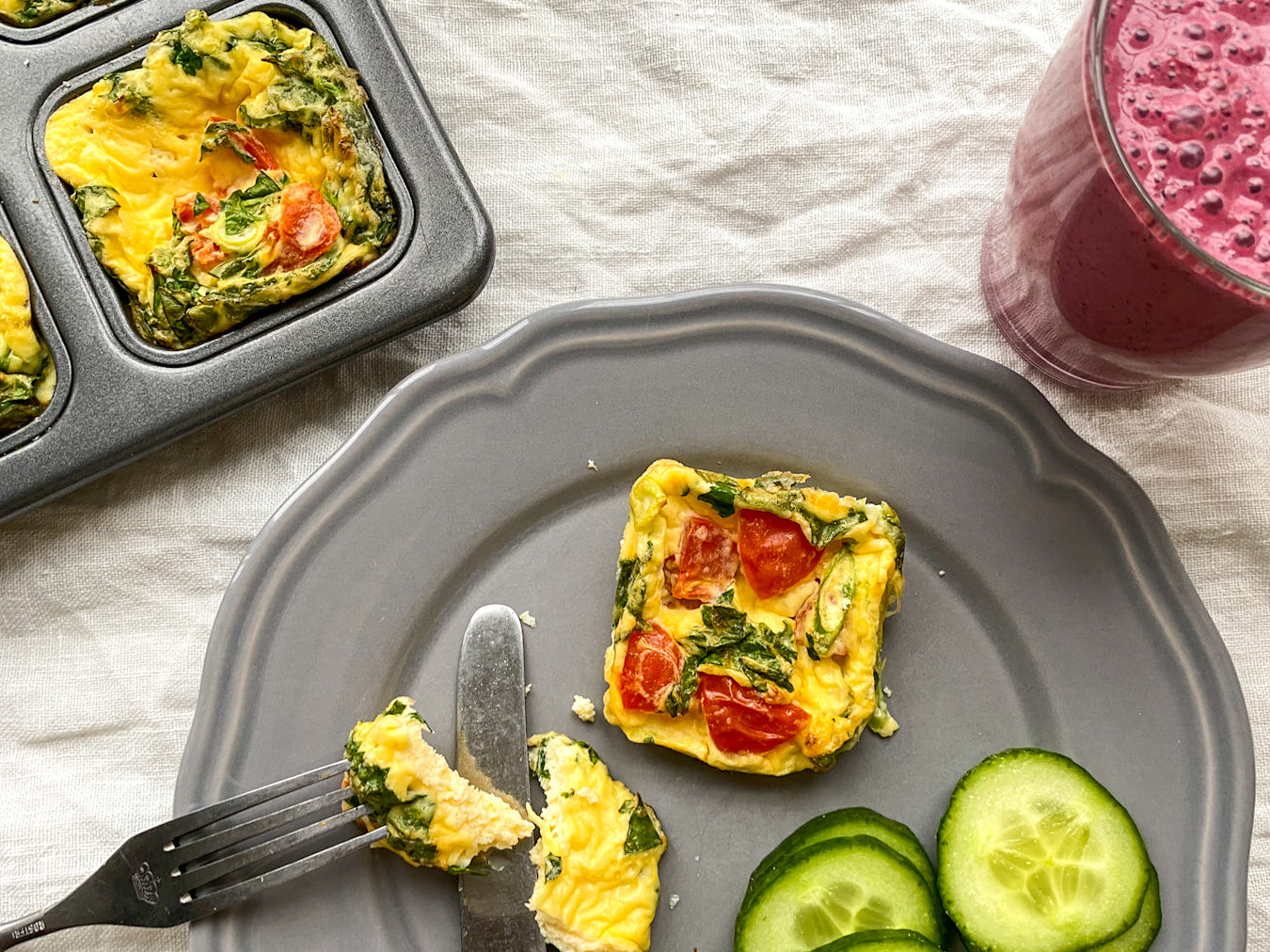 March 16, 2023
Veggie Egg Bake For Quick Breakfasts Recipe
Perfect for quick breakfasts that will give you the protein you need to slay all day.
Serves: 6 portions
Prep time: 7 mins
Bake time: 20 mins
Ingredients:
6 eggs

1/4 cup thick yogurt (like Greek)

1/2 tsp salt

1/2 cup spinach, chopped

1 scallion, sliced

4 cherry tomatoes, chopped

some fresh herbs if desired, we used parsley

 ghee for greasing muffin tin
Steps:
Preheat your oven to 350°F and grease 6 slots in a muffin tin (or a baking dish and you can cut the egg bake into portions).

Whisk the eggs, yogurt, and salt together until smooth. Add the veggies and herbs and pour the batter into the 6 greased muffin slots.

Transfer to the oven and bake for about 15-18 minutes until fully set in the center and no longer wobbly.

Enjoy warm or store in the fridge and use throughout the week. We love to pair one or two with a beeya-fied smoothie!