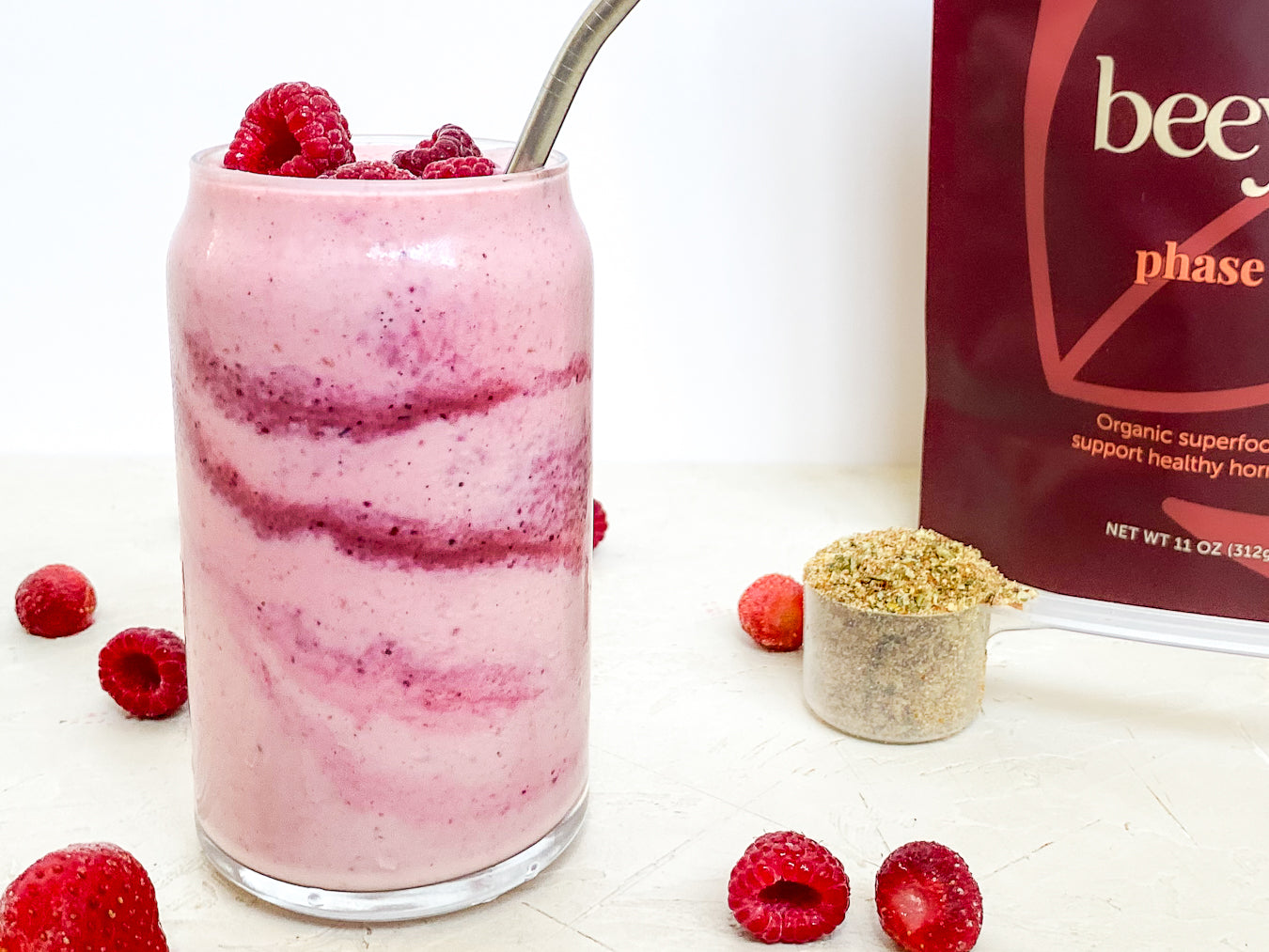 March 30, 2023
Triple Berry Smoothie Recipe
Layers upon layers of berry-liciousness that will help keep you balanced and beautiful from the inside out.
Serves: 1
Prep time: 5 mins
Ingredients:
1 ½ cups yogurt or kefir

1 scoop collagen or protein powder, vanilla flavored is nice

1 scoop beeya

a drizzle of honey, if desired

1/3 cup frozen strawberries

1/3 cup frozen raspberries

1/3 cup frozen blueberries
Steps:
To create the swirled look you have to start with the lightest colored berry (strawberries) and work your way up to the darkest (blueberries) in batches while blending. Alternatively you can just toss everything in from the beginning and mix as one single smoothie, it still tastes great!

Combine half of the yogurt, all of the collagen, beeya, and strawberries in the blender and mix until smooth. Then pour about half of this into your glass.

Now add the rest of the yogurt plus the raspberries to the blender, blend until smooth, then pour about half into your glass with the strawberry mixture.

Finally add the blueberries to the last of the mixture in the blender and blend until smooth, then pour into the glass with the other flavors. Use a straw to give it a swirl.