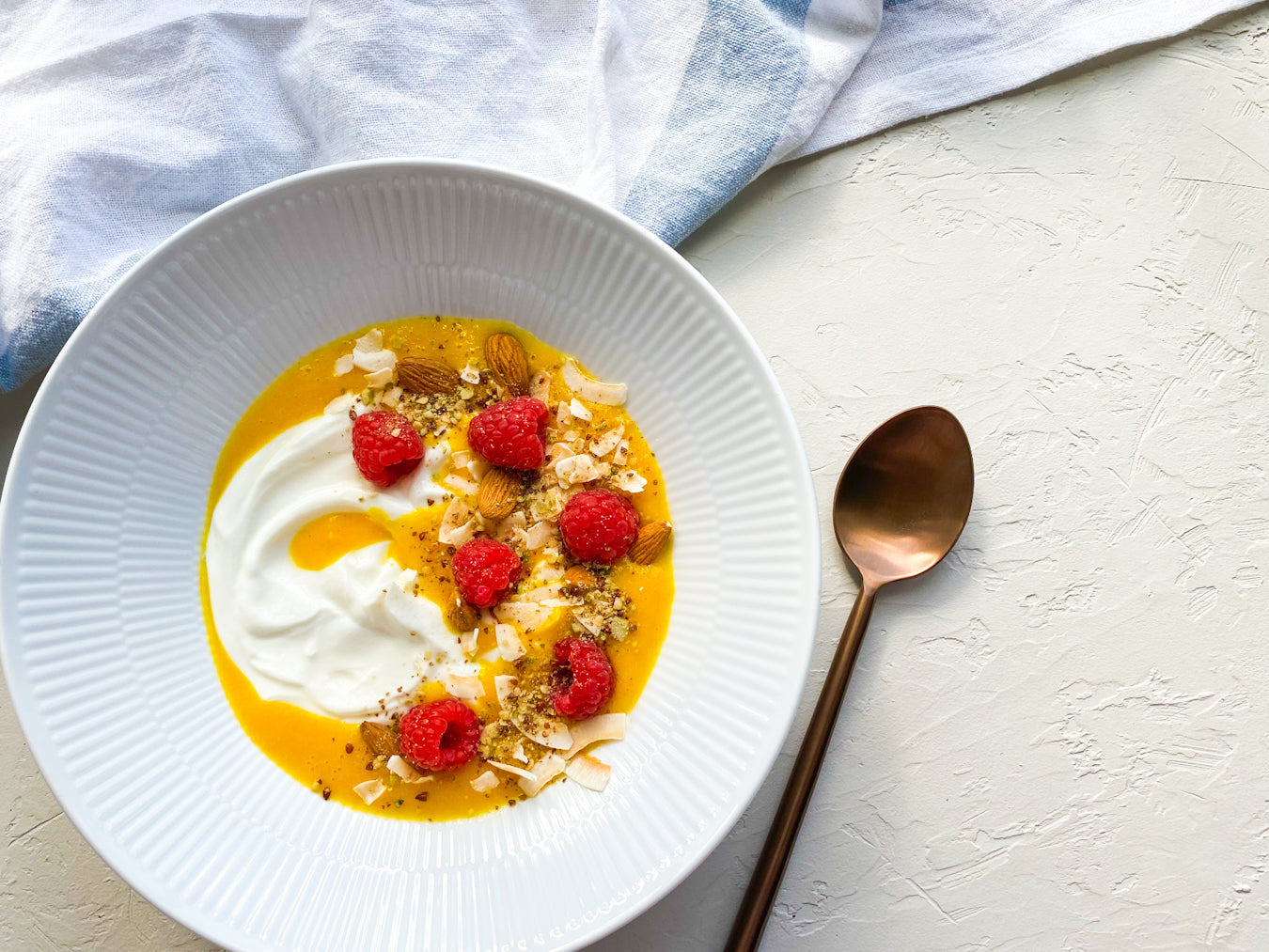 February 19, 2022
Sunshine Beeya Breakfast Bowl Recipe
A smoothie bowl that will brighten up your day from the inside out.
Serving:  1
Prep time: 4 minutes
Ingredients: 
Smoothie
1 orange, juiced (about ⅓ cup)
½-inch piece fresh ginger, peeled (use more if you like a ginger kick)
¼ cup frozen pineapple
¼ cup frozen mango
¼ teaspoon ground turmeric
Toppings
1 scoop of beeya seeds, either phase

Serving suggestions: 
Yogurt of choice, raspberries or pomegranate, almonds and toasted coconut flakes
Steps:
Toss everything (except the seeds and toppings) in a blender and mix until smooth.


Serve the orange turmeric smoothie mixture poured over your favorite yogurt (coconut yogurt was used in the video).


Topped with beeya seeds and toasted coconut flakes for extra crunch. Add nuts like almonds and fruits such as raspberries or pomegranates to make it even more decadent.
*You can double the recipe or triple even and freeze the extra into cubes. A perfect ready-to-go breakfast. Just thaw a couple cubes in the fridge overnight and it will be ready for the morning.