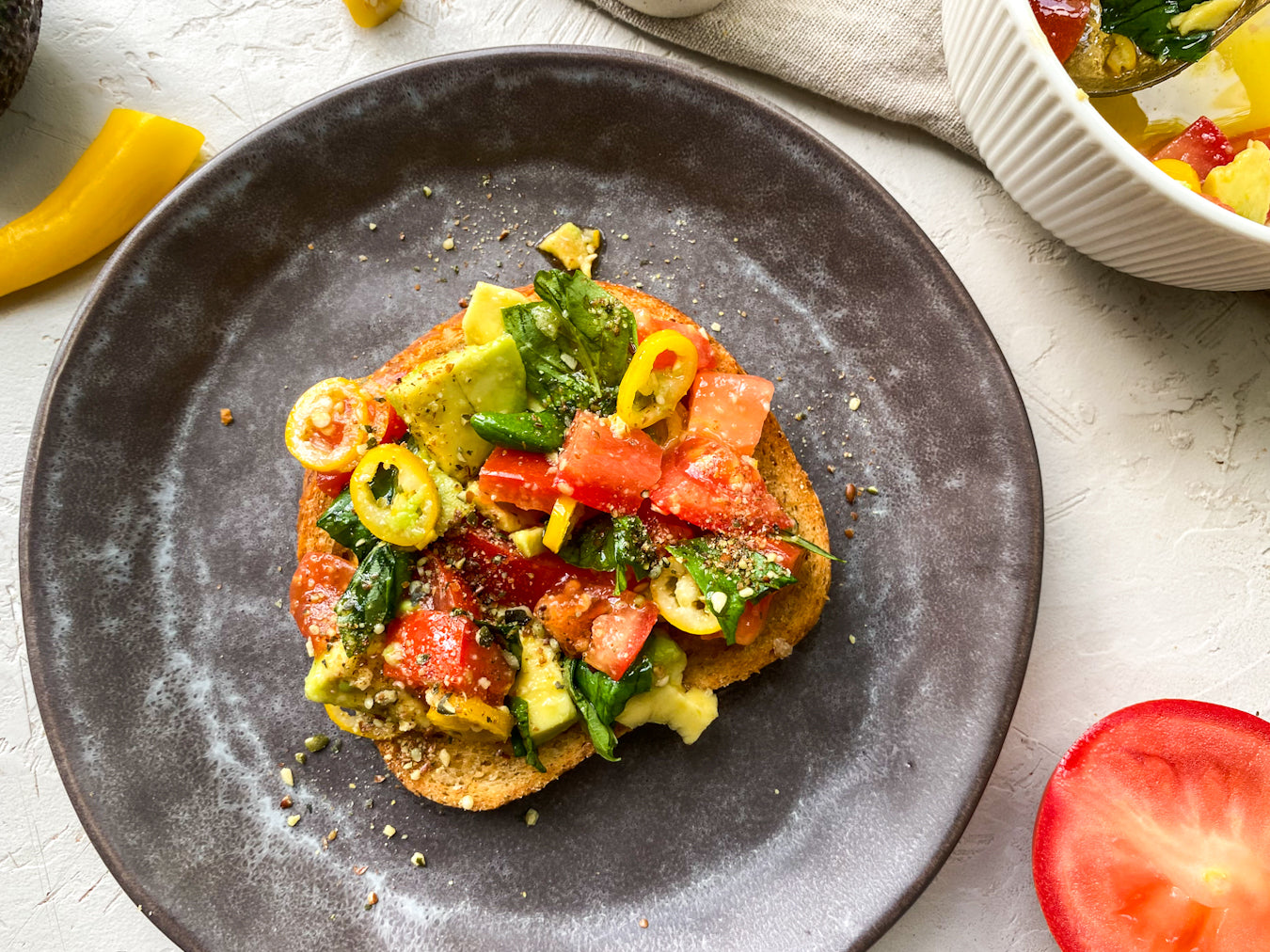 June 29, 2023
Summer Tomato Toast Recipe
A pile of fresh herbs, avocado, and sun-ripened tomatoes on top of your favorite toast for a quick & satisfying snack.
Serves: 1
Prep time: 5 mins
Ingredients:
½ an avocado, diced
½ a tomato, diced
5 torn basil leaves
½ a hot chili pepper, sliced
1 tsp olive oil
sea salt
toast
beeya
Steps:
Stir together the avocado, tomato, basil, chili pepper, olive oil, and sea salt. Top the toast with the avocado tomato mixture then sprinkle with beeya for even more nourishment added to your snack.