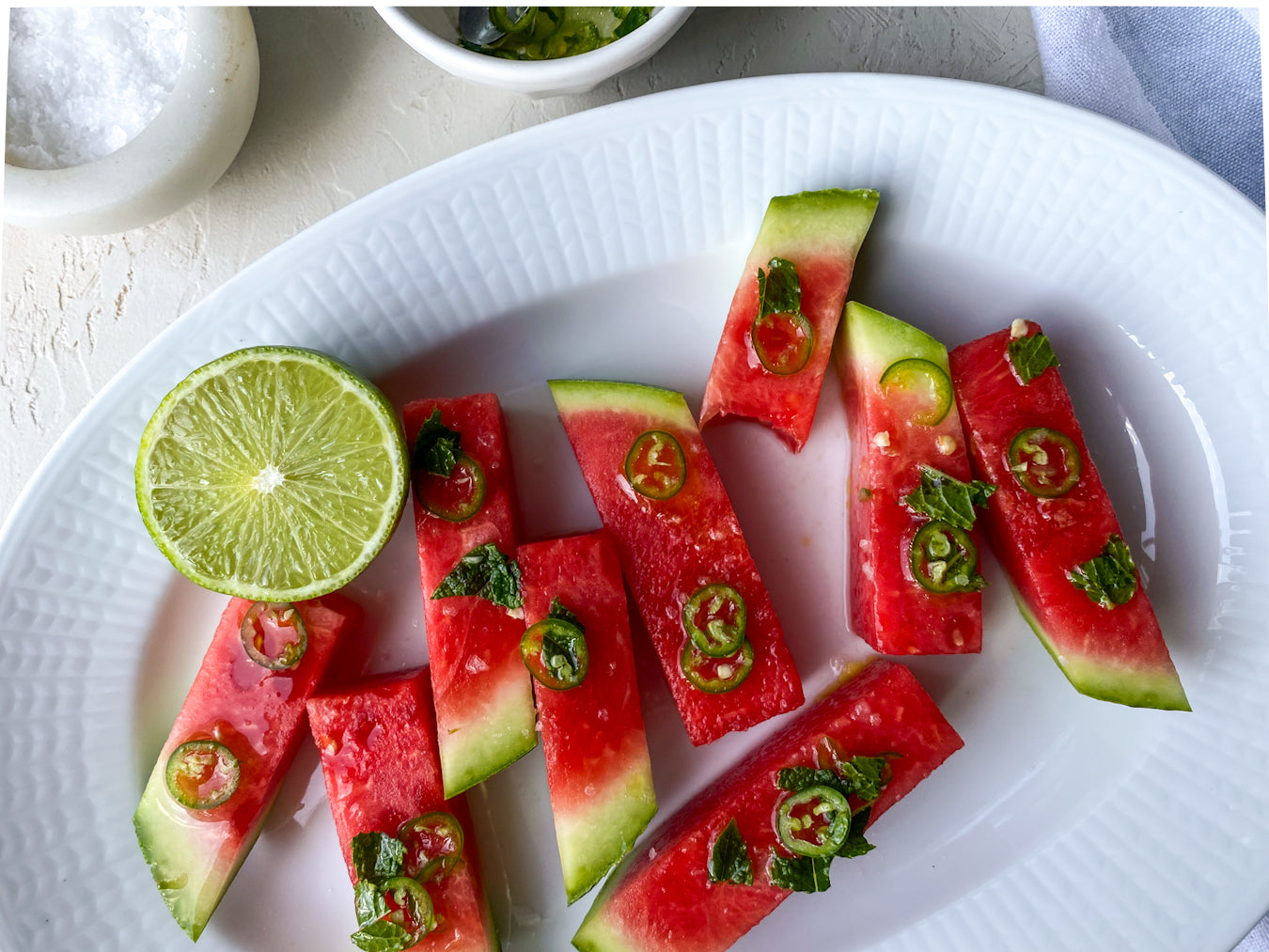 June 14, 2023
Spicy Watermelon Snack Recipe
Turn up the heat with this tangy spicy watermelon snack.
Serves: 2-4
Prep time: 10 mins
Ingredients:
10 sticks or small wedges of watermelon
1/2 a small hot chili pepper, sliced
1/2 lime, juiced
1/2 tsp olive oil
6 mint leaves, torn
pinch of flaky sea salt
Steps:
Place the watermelon sticks on a platter.
Stir together the sliced chili pepper, lime juice, mint, and olive oil in a small bowl.
Spoon the lime chili vinaigrette over the watermelon and sprinkle with a pinch of sea salt. Enjoy your super refreshing summer snack.