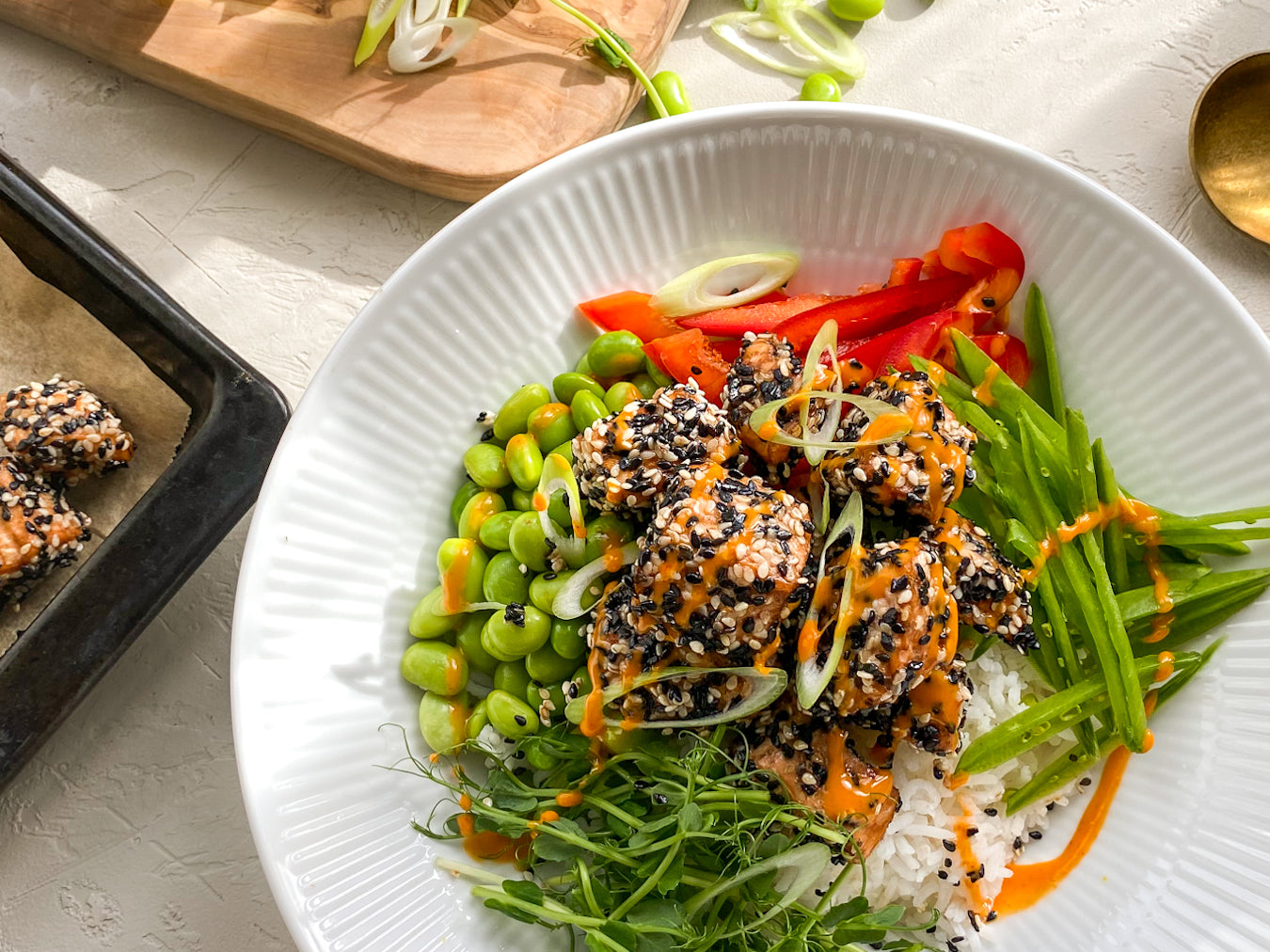 May 18, 2023
Sesame Salmon Bowl Recipe
Feast your eyes on this beautiful and mouth-watering sesame crusted salmon bowl that's full of nourishment from top to bottom.
Serves: 1
Prep time: 5 mins
Bake time: 8 mins
Ingredients:
1/2 cup cooked rice

1 salmon fillet, cut into cubes

1 Tbsp soy or tamari

1 tsp sesame oil

1 Tbsp white sesame seeds

1 Tbsp black sesame seeds

Various fresh veggies - we used sprouts, edamame, scallions, bell pepper, and sugar snap peas

Sriracha mayo or chili oil
Steps:
Preheat the oven to 400°F and line a baking sheet with parchment paper.

Toss the salmon cubes with the soy and sesame oil in a bowl. Combine the sesame seeds together then pour over the salmon and toss to coat.

Spread the sesame coated salmon cubes out evenly on the lined baking sheet. Transfer to the oven and bake for about 7-10 mins depending on the size of your cubes.

To assemble, add the rice to a bowl, then add each of the sliced veggies you've chosen. Top with the sesame baked salmon and some sriracha mayo. Beeya Phase 2 is fabulous with this dish too!