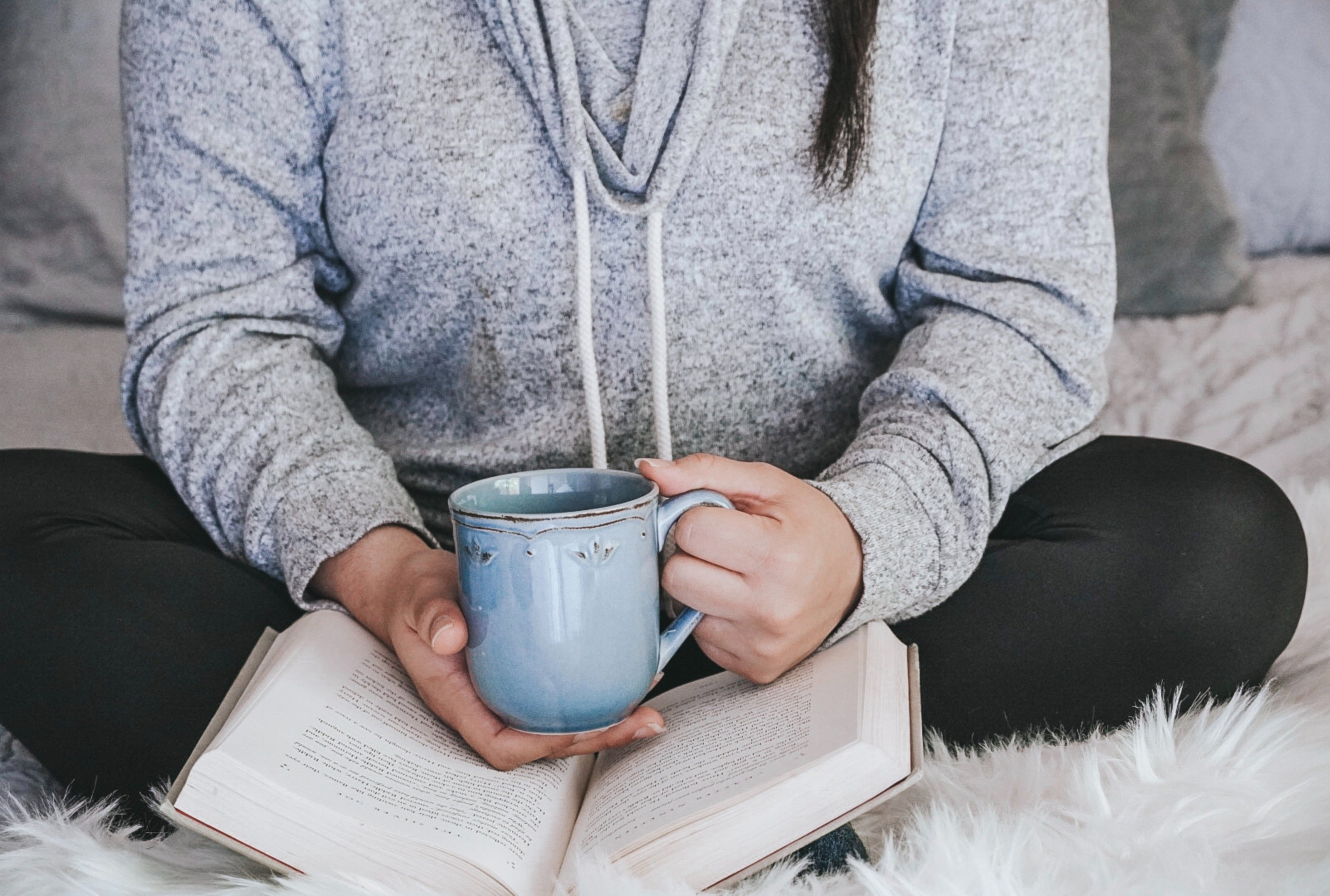 March 10, 2023
Selfcare is not selfish
Adjust your wellness practices to support hormone balance.
Sync your self-care routine with your menstrual cycle
It's no secret that self-care rituals have a powerful impact on your health. But did you know they also encourage hormone balance? A supportive self-care routine—designed to sync with your cycle—can minimize PMS symptoms, improve your mood, and more. Throughout the month, consider adjusting your wellness practices to honor the natural rhythms of your cycle. In turn, you can better prepare your body for its hormonal shifts. Let's dive into exactly how to do this.
What are self-care rituals—and why are they important?
Simply put, they're healthy habits. They're the actions or things you do on a consistent basis—daily, monthly, quarterly, and annually—to create an easier, healthier lifestyle. Ideally, these rituals bring you closer to your vision: what you want to be, do, have, and feel in your life. They can be as simple as making your bed in the morning or taking three deep breaths before you open your inbox. By adding intention and presence to these actions, they become rituals.
How to sync your self-care routine with your menstrual cycle
When it comes to supporting our menstrual cycle, look no further than your self-care routine. By lowering stress and nourishing your mind and body, rituals can encourage hormone health.
Menstruation phase self-care ideas
Snack: Add roasted veggies and hummus to a small bowl. Top with ground flax and pumpkin seeds. Take a moment to be grateful for the stable energy you're providing your body.
Activity: Light a candle, cozy up on the couch, and take some quiet time for yourself. Read a book or magazine instead of watching TV. This is a time to ground and replenish from the inside out.
Follicular phase self-care ideas:
Snack: Spoon ground flax and pumpkin seeds on top of chia pudding with stewed berries and granola. Eat your snack without distractions.
Activity: As you make your morning tea or coffee, take a moment to appreciate the warmth and aroma of your drink.
Ovulatory phase self-care ideas:
Snack: Sprinkle half of a ripe avocado with ground sunflower and sesame seeds, sea salt, and olive oil. Acknowledge the hormone-building blocks your body is receiving.
Activity: Make plans with a friend to do an uplifting and fun activity together, like a workout class or open mic poetry. Enjoy the friendship and bond you share.
Luteal phase self-care ideas:
Snack: Prepare a hearty bowl of chili with ground sunflower and sesame seeds, beans, and sweet potatoes. Be grateful for the abundance in your life.
Activity: Focus on self-care at bedtime. Use essential oils to massage your feet and acknowledge the things you are grateful for in your life before you fall asleep.
Ultimately, daily rituals can play a beautiful role in supporting our overall health. By adding intention and mindfulness to our daily habits and practices, we can create personalized rituals that align with our menstrual cycle and bring more joy, better health, and less stress to our lives.
The art of dry brushing
New to dry brushing? Here's a beautiful self-care ritual that you can start, ASAP. This is our favorite dry brush to improve blood circulation and exfoliate dead skin cells.
To dry brush, start with your feet and move up your body. Brush your skin using wide, circular motions towards your heart. Use light pressure in areas where your skin is thin (ankles, backs of knees, etc.) and harder pressure on thicker skin (soles of your feet). Brush your arms after you've brushed your feet, legs, and mid-section. Here's a helpful dry brushing tutorial! The best time to dry brush is just before a shower.
There are many benefits to dry brushing, but you don't need to dry brush more than 1-2x per week to reap the benefits. Speaking of, dry brushing helps boost circulation, aids with lymphatic drainage (supports removing toxins from the body), exfoliates dead skin, and it can even help with the appearance of cellulite.
Make a gratitude list
While it's helpful to adjust your self-care rituals throughout your cycle, it's equally important to keep the habits that bring you stability and joy. If you don't already keep a gratitude journal, now's the time. This self-care ritual is a keeper. Grab a Five Minute Journal and get ready to experience more positive moods and optimism about the future (there's evidence to prove this!).
That said, you can also start a gratitude list without the Five Minute Journal. Here's how to do it:
Grab a piece of paper and a pen.
Write down three things you're grateful for, but be as specific as possible. For example, don't just say, "I'm grateful for my family." Instead, you could say, "I'm so grateful for my mom because she watched my son while I was able to work."
Write one down thing you're grateful for that you don't yet have. For example, if you're trying to get pregnant, write down: "I'm so grateful to be growing this healthy baby in my belly." Feel what that's like in your body. This is the art of manifestation.
Every month we're highlighting beeya enthusiasts.
This customer went from taking dozens of painkillers every period to having medication-free periods since starting beeya and it MADE OUR WEEK!