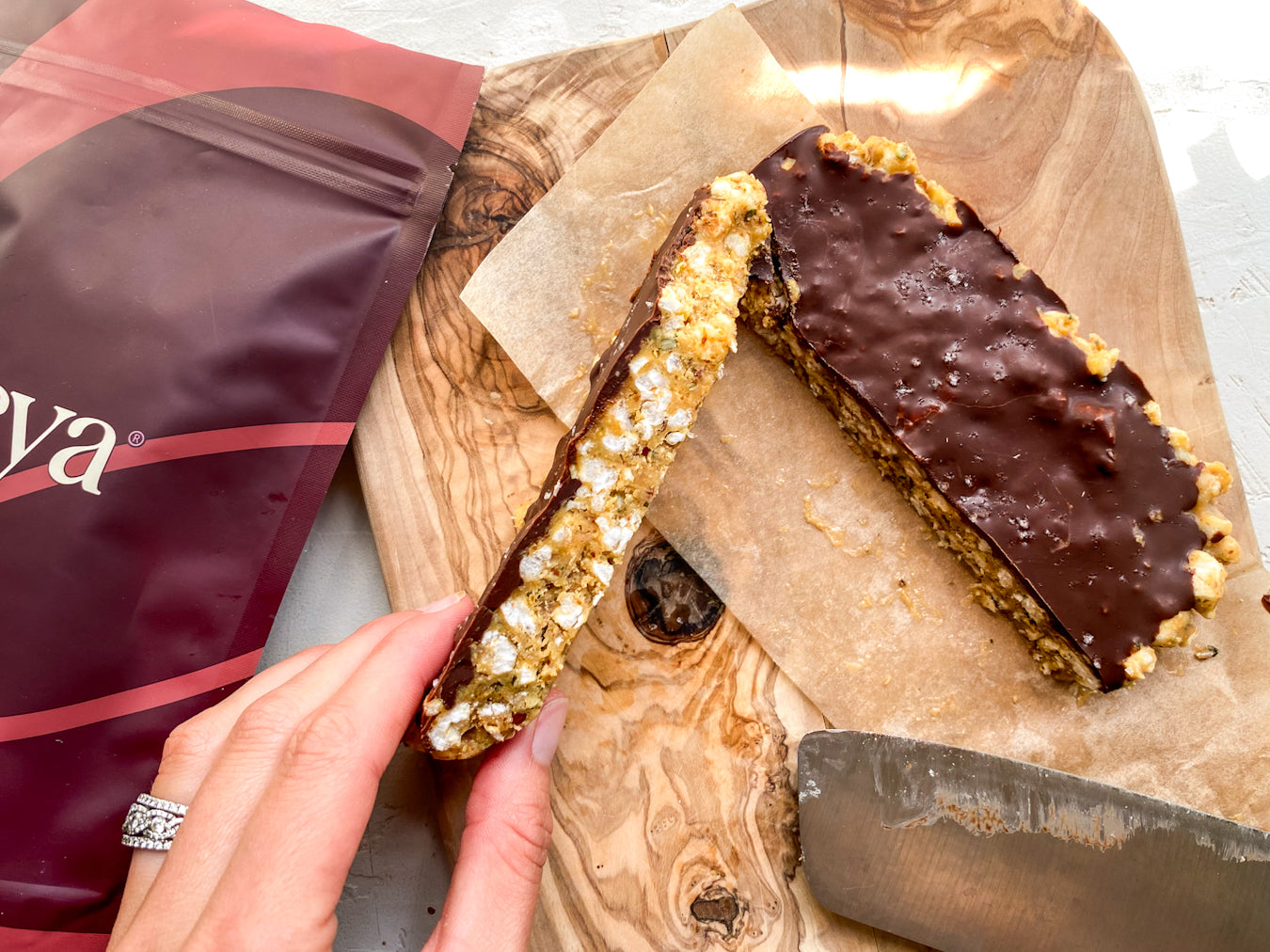 July 02, 2023
Seed Cycling Crunch Bars Recipe
The perfect crunchy treat to fuel healthy hormones.
Serves: 2 bars
Prep time: 8 mins + chill time
Ingredients:
3 plain rice cakes
1 scoop beeya
2 Tbsp peanut butter
2 tsp coconut oil, melted
2 Tbsp maple syrup
2 Tbsp melted dark chocolate
sea salt
Steps:
Stir together the melted coconut oil, maple syrup and peanut butter in a bowl.
Crumble the rice cakes into the peanut butter mixture and add your beeya.
Stir together until evenly coated then gently press into a small container. We use a glass container for leftovers since it's a perfect size for two bars.
Drizzle with the melted dark chocolate and sprinkle with sea salt then chill in the fridge until set. Cut into two bars and enjoy your seed cycling treat!