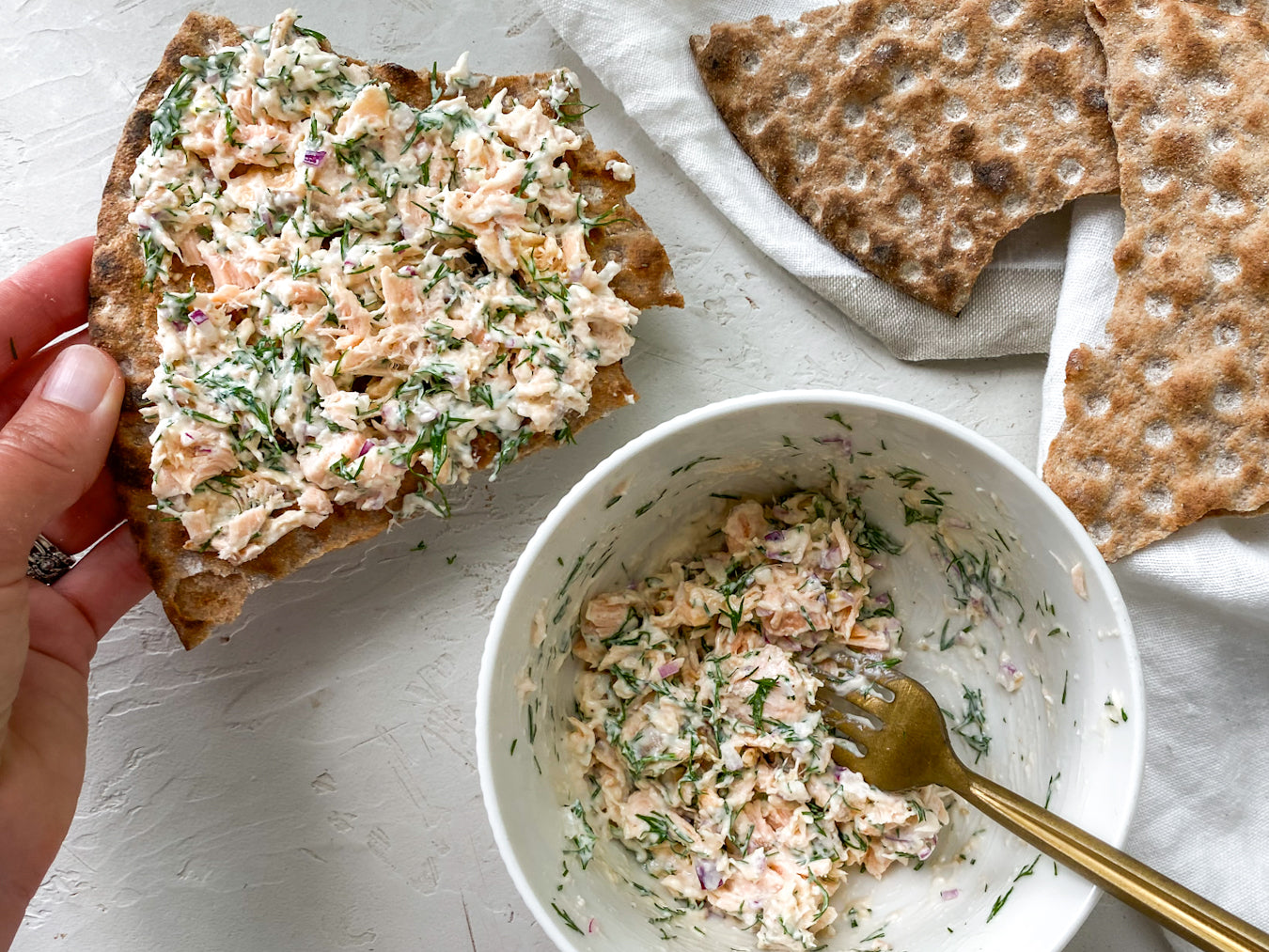 July 11, 2023
Salmon Salad Spread Recipe
Whip up a delicious Salmon Salad Spread. Crumbled salmon, avocado oil
Serves: 1-2 portions
Prep time: 8 mins
Ingredients:
1 cooked salmon fillet
2 Tbsp avocado oil mayo
2 Tbsp chopped dill
2 Tbsp minced red onion
a squeeze of lemon juice
sea salt & pepper, to taste
crispbread to serve on
Steps:
Crumble up the cooked salmon and stir together with the mayo, dill, red onion, and lemon juice. Season with sea salt and pepper as desired.
Serve crispbread or toast and enjoy. Additional toppings that are yummy with this salmon spread are capers, lettuce, sliced tomato and beeya.