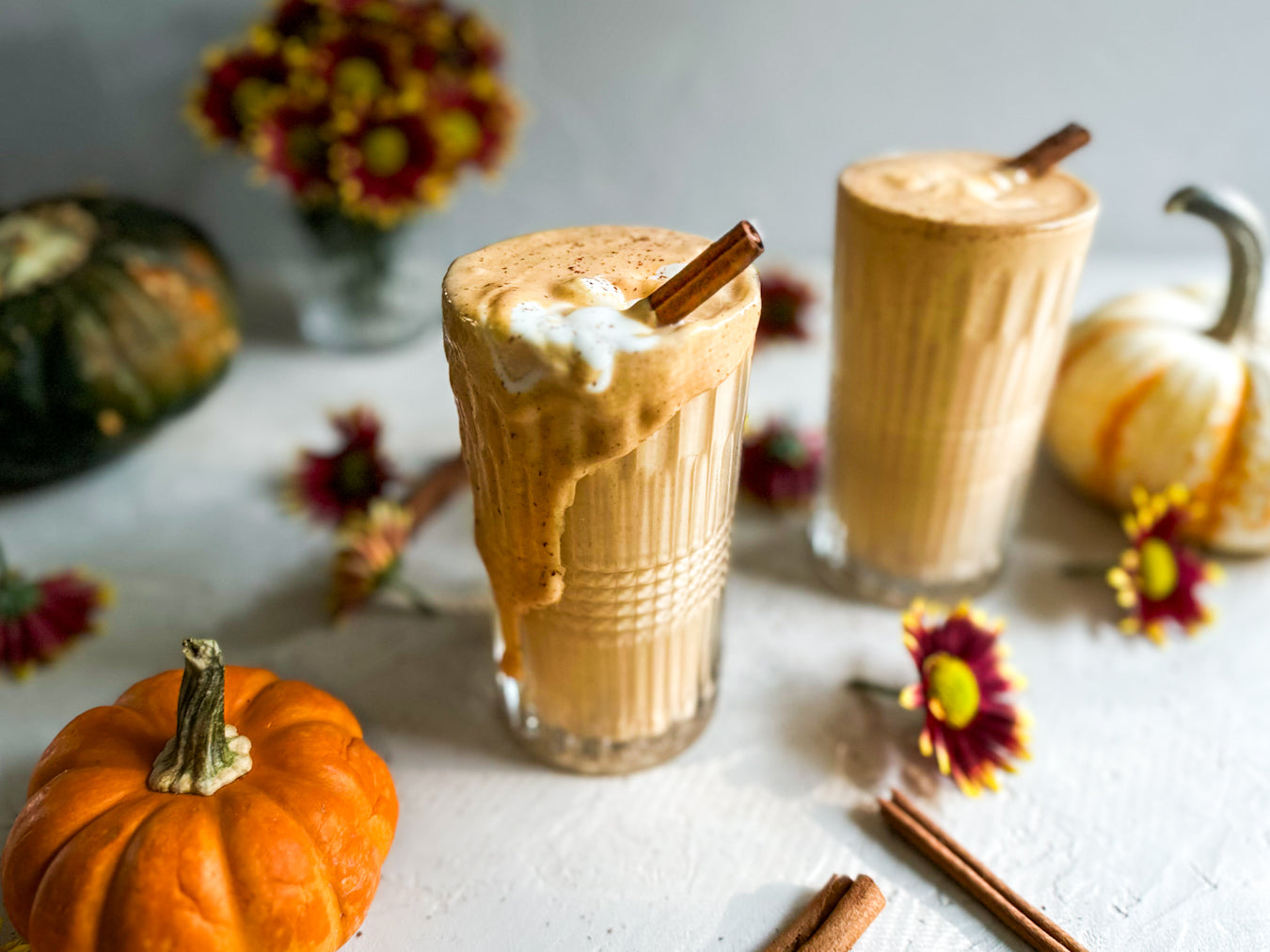 September 24, 2023
Pumpkin Pie Protein Smoothie Recipe
Sip into the flavors of fall with our creamy, high-protein pumpkin delight.
Sip on the flavors of fall with our delectable Pumpkin Pie Protein Smoothie. This healthy and protein-rich delight features creamy cottage cheese, giving the smoothie the delicious essence of a pumpkin pie cheesecake. It's sweetened with maple syrup and packs a double punch of goodness with our beeya seed cycling blends. Cheers to embracing the cozy fall vibes!
Makes: 1 serving
Prep Time: 5 minutes
Cook time: none

Ingredients:
½ cup canned pumpkin puree
½ cup cottage cheese
¼ cup milk of choice
1-2 Tbsp maple syrup
1 scoop beeya 
½ tsp pumpkin pie spice
1 slice fresh ginger for extra kick - optional
½ tsp vanilla extract
large handful of ice (or coffee ice cubes for more of a "Frappuccino" effect)
Instructions:
In a blender, combine pumpkin puree, cottage cheese, milk, maple syrup (adjust to your liking), beeya, pumpkin pie spice, vanilla extract, and ice cubes.
Blend until smooth and creamy, adjusting milk consistency if needed.
Pour into glasses, sprinkle a dash of pumpkin pie spice on top, and enjoy the autumn goodness!
Note:
This also makes the most amazing pumpkin pie "Frappuccino" -  just add some coffee ice cubes to the blender to turn it into a healthier coffee treat. And for a dairy-free version, replace the cottage cheese with a thick plant-based yogurt and some collagen or protein powder.