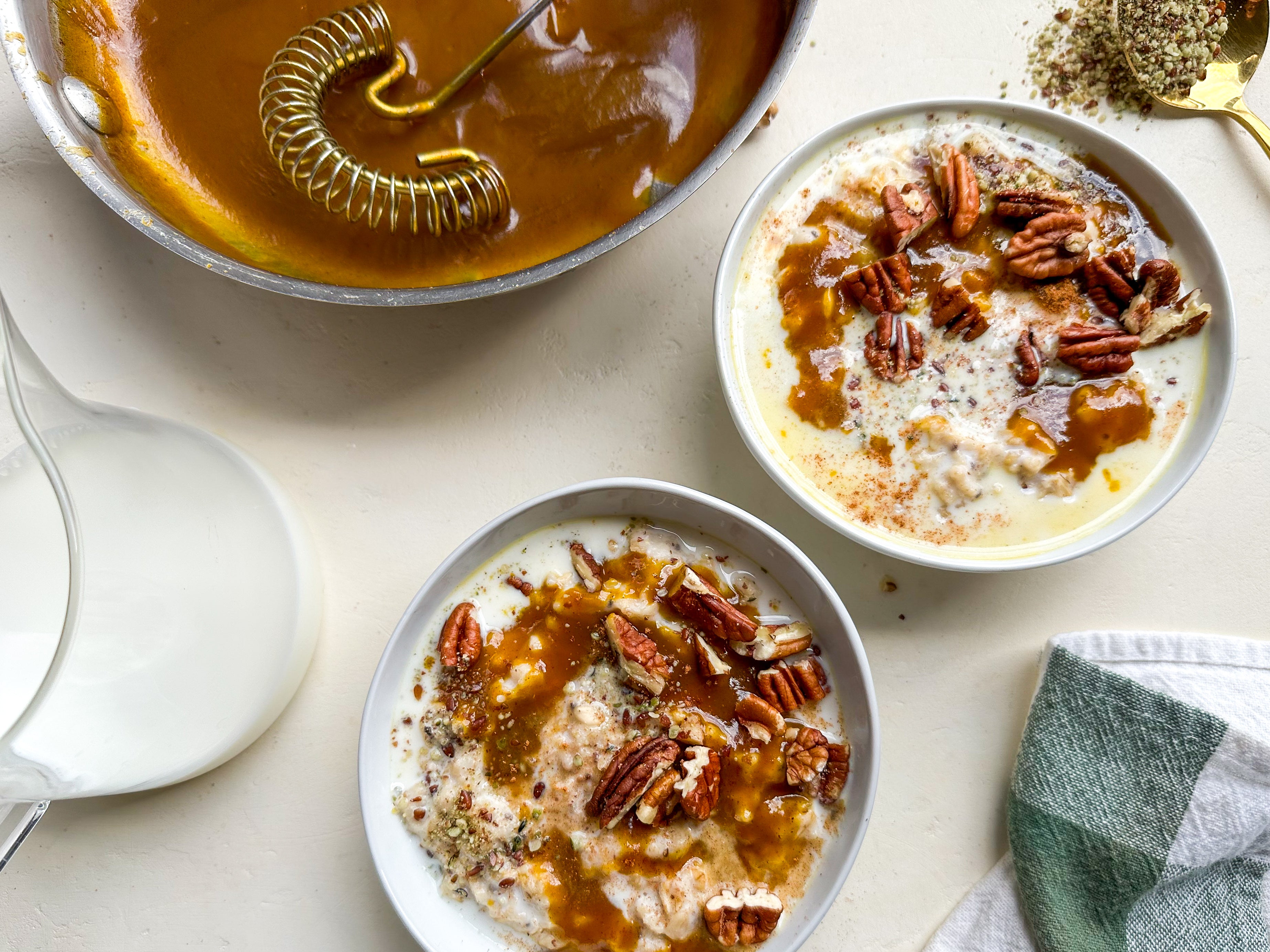 October 20, 2023
Pumpkin Caramel Oatmeal Recipe
What could be better than caramel?... Um, Pumpkin Spice Caramel of course!
Pumpkin Spice Caramel makes for a cozy breakfast when drizzled over oatmeal but it's also a fun way to jazz up your coffee so you can enjoy your very own pumpkin spice lattes at home or poured over some protein waffles.
Serves: 2-4
Prep time: 10 mins
Ingredients:
2 Tbsp pumpkin puree
5 Tbsp maple syrup
2 Tbsp coconut cream
3/4 tsp pumpkin pie spice 
a pinch of sea salt
a dash of vanilla extract
serve with oatmeal, chopped pecans, and beeya 
Steps:
Add all of the pumpkin caramel ingredients to a small saucepan and whisk together. 
Bring to a boil, then cook while whisking until it begins to reduce and thicken slightly. 
Drizzle over oatmeal and top with pecans and beeya for the ultimate luscious fall breakfast. We also love to use this in milk with our coffee as a pumpkin spice latte. Or in a frozen banana, cauliflower, beeya smoothie with extra pumpkin puree added.