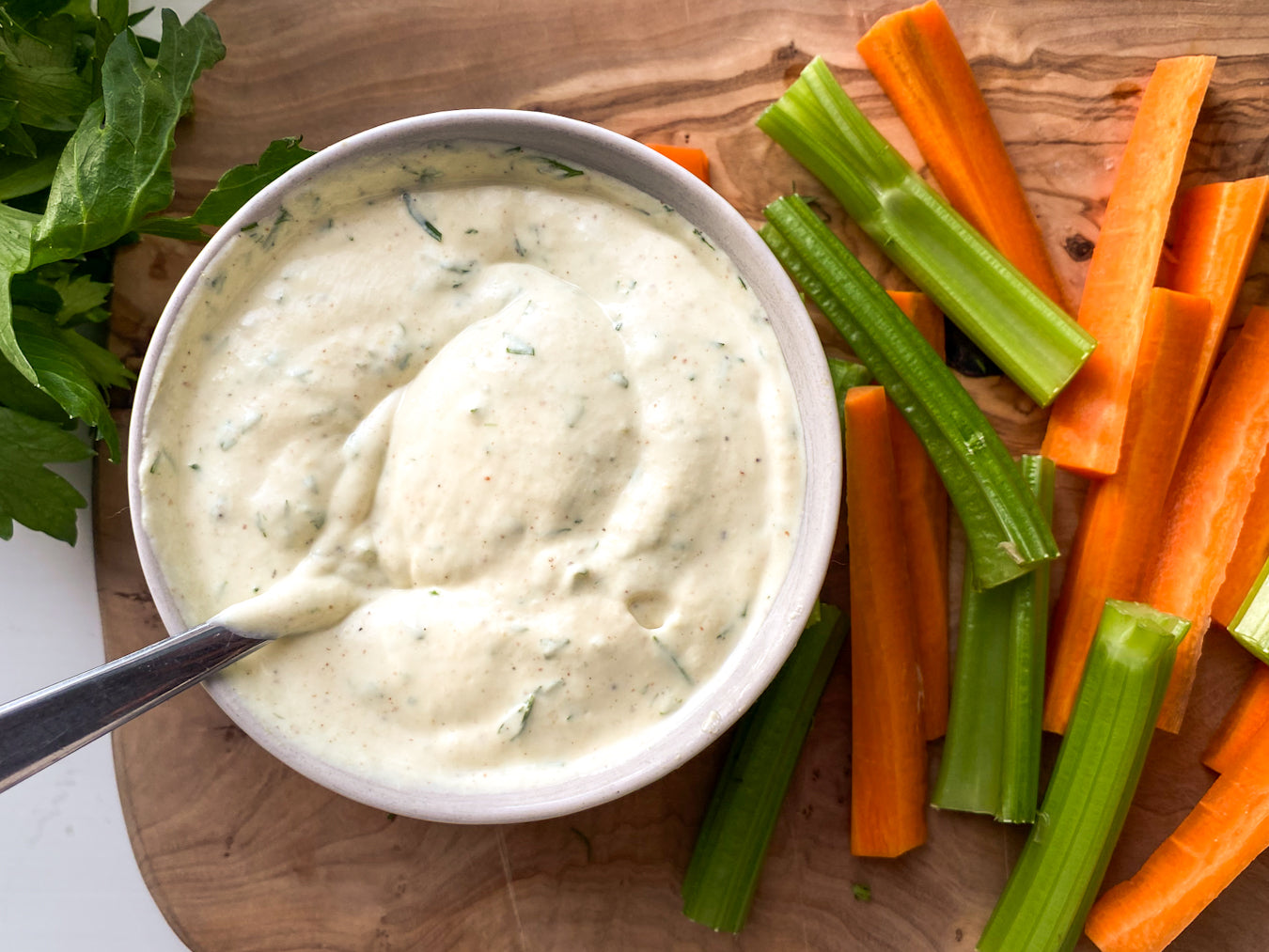 June 29, 2023
Protein Deviled Egg Dip Recipe
A protein packed veggie and cracker dip that works for ready-to-go snacks or get-togethers. 
Serves: 1-2 portions
Prep time: 5 mins
Ingredients:
1/3 cup cottage cheese
1 boiled egg
1 tsp yellow mustard
handful of chopped dill
sea salt and pepper
dash of cayenne

Serve with: crackers, chopped fresh veg, and beeya sprinkled on top
Steps:
Add everything but the dill to a blender and mix until smooth.
Stir in the dill then serve with your favorite crackers or cut veggies, and don't forget to sprinkle some beeya on top if you haven't had your daily scoop of hormone support yet.