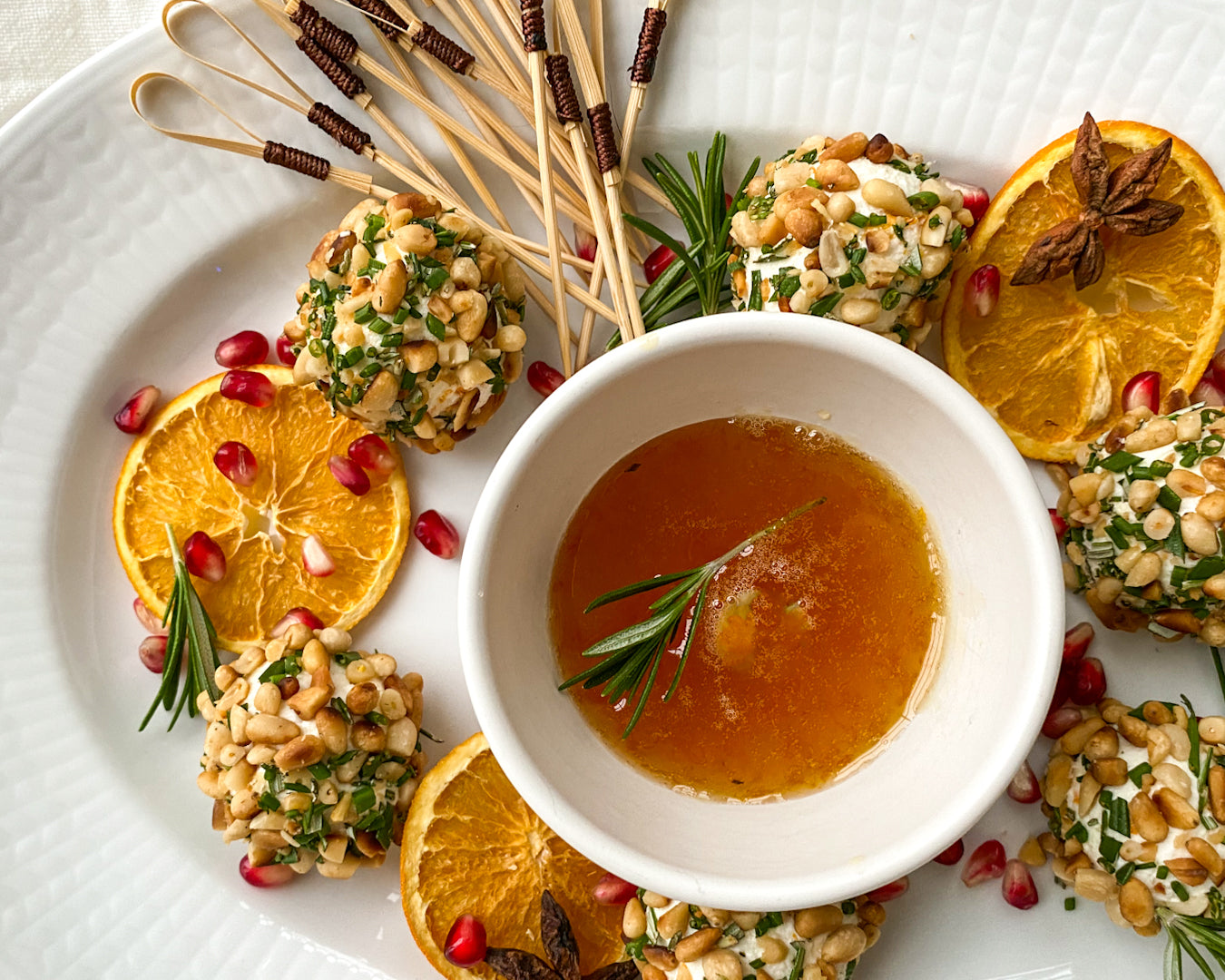 January 29, 2023
Orange Honey Rosemary Chèvre Hors D'oeuvres Recipe
These are the perfect balance between sweet and savory and great finger food for get-togethers.
Serves: 4-6 balls
Prep time: 7 mins
Ingredients:
1 (4-ounce) log of chevre (goat cheese)

1 orange

sea salt

1 Tbsp fresh rosemary, finely chopped

1 Tbsp chives, finely chopped

¼ cup toasted pine nuts, chopped

2 Tbsp honey
Steps:
Use a fork to mix the goat cheese together with the zest from half of the orange and a sprinkle of sea salt.

Roll the goat cheese into 4 to 6 balls. 

Combine the rosemary, chives, and pine nuts in a bowl then coat the goat cheese balls in the mixture. Chill the goat cheese balls before serving.

To make the orange honey, add the honey plus the remaining half of the orange zest and the juice from half the orange to a saucepan. Simmer for 1-2 mins on medium heat. 

To serve, lay the goat cheese balls on a platter with the orange honey in a bowl to dip in. You can make the platter more festive with garnish like extra rosemary, orange slices (we used dried), and pomegranate arils.