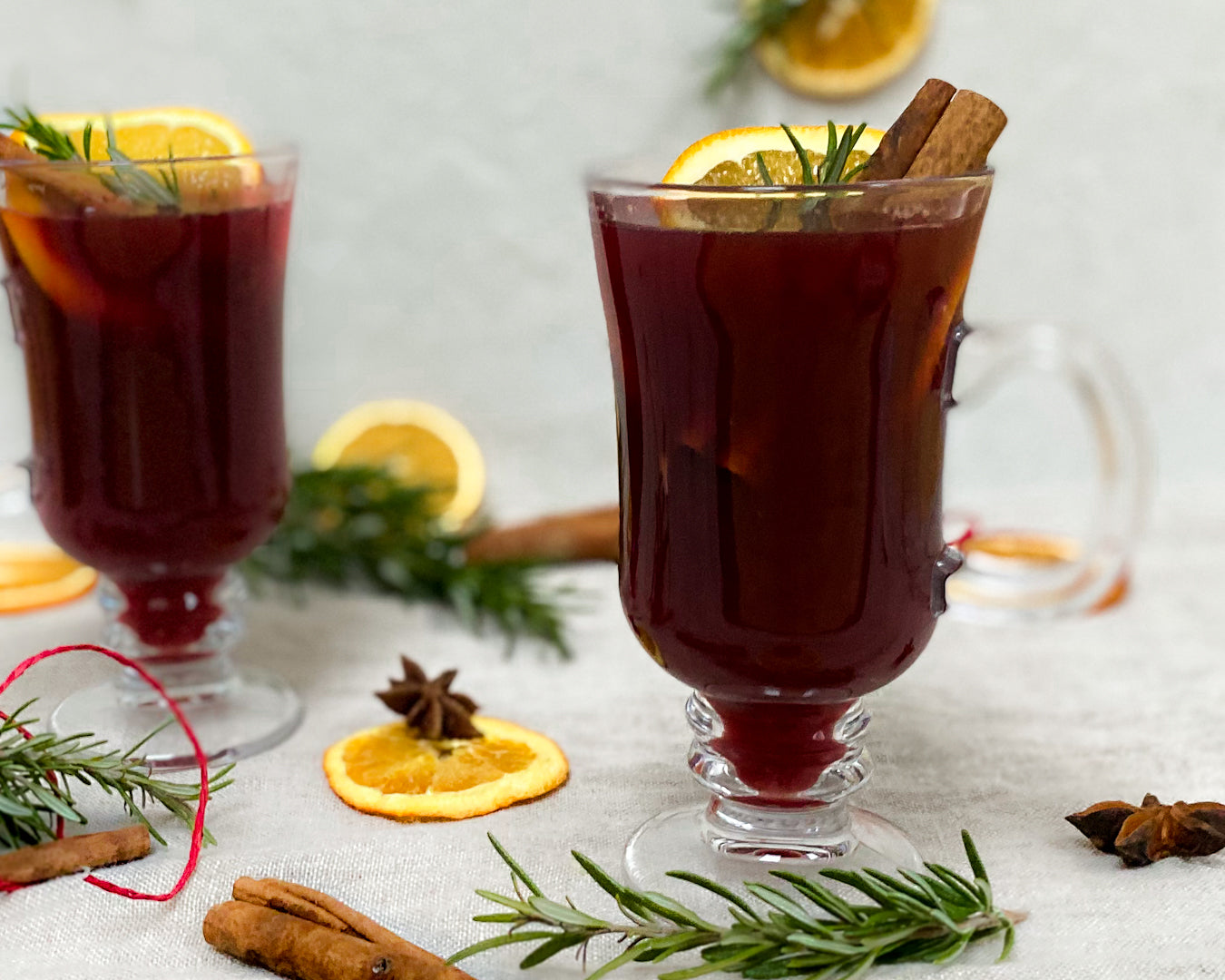 January 04, 2023
"Mulled Wine" (Alcohol-Free) Recipe
Want to join all of the festivities without the alcohol? Try this nice warm cup of spiced cranberry juice.
Serves: 4-8 servings depending on mugs
Prep time: 5 mins + simmer time
Ingredients:
 4 cups dark red juice, like tart cherry (*see notes below for more tips)

 5 cinnamon sticks

 3 slices of fresh ginger

 1 tsp whole cloves

 3 star anise 

 3 orange slices

 1 tsp cardamom seeds

 1 tsp vanilla extract

 2 Tbsp maple syrup
Steps:
Put everything in a pot and simmer, covered, on low for 15-20 mins.

Strain the mulled juice through a fine mesh strainer and return to heat to keep warm.

Adjust sweetness as desired, then serve warm in a mug with an orange slice and a cinnamon stick or star anise for garnish.