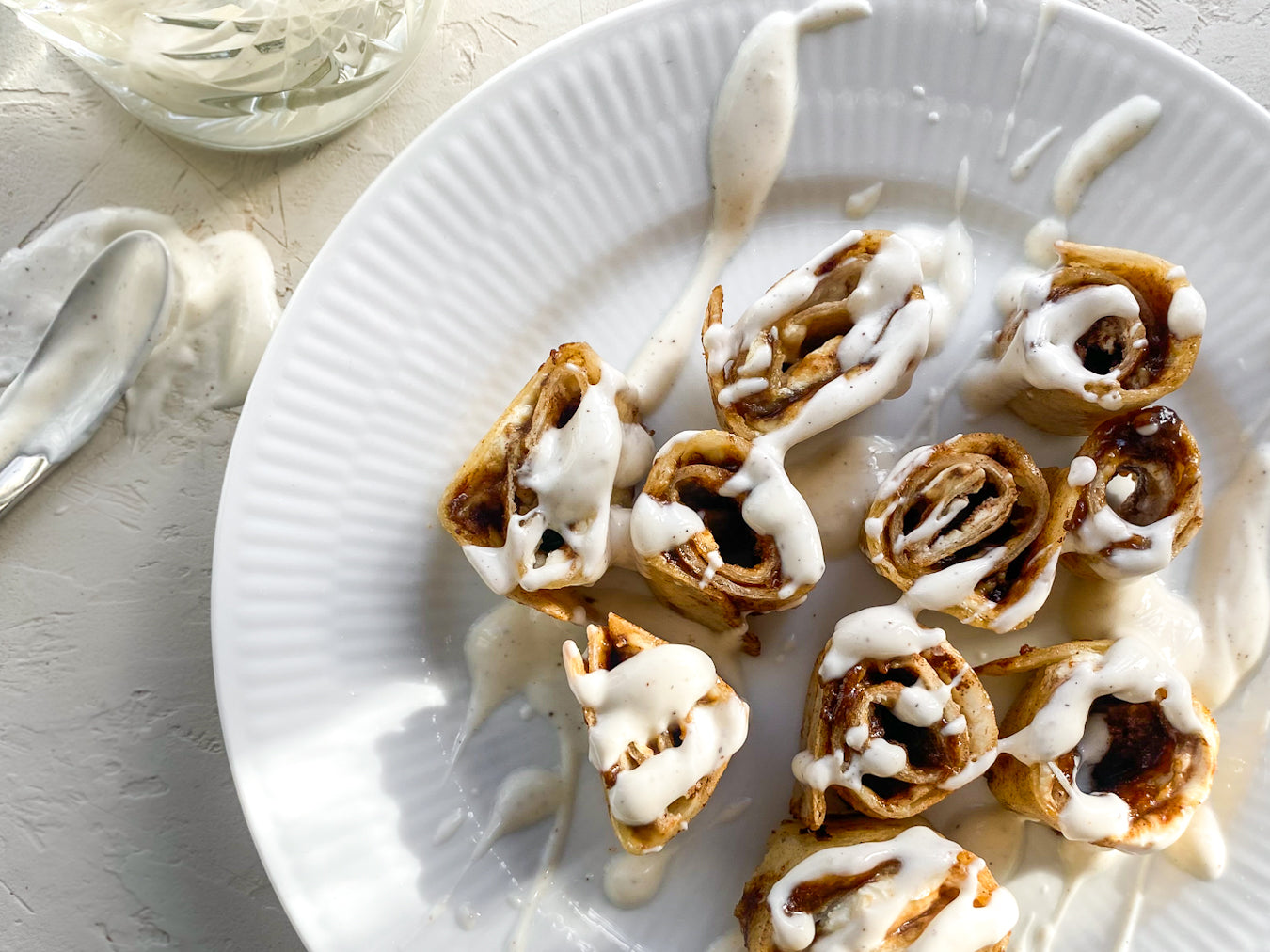 June 02, 2023
Mini Cinnamon Roll Bites Recipe
Full of gooey cinnamon goodness without any refined sugars, the only problem is that they're gone too fast.
Serves: 1 portion
Prep time: 7 mins
Ingredients:
1 large gluten-free tortilla (we used a quinoa tortilla)

3 Tbsp cream cheese (we used a plant-based one)

1-2 Tbsp coconut sugar

½ tsp cinnamon

½ Tbsp ghee

2 Tbsp vanilla yogurt (or just combine plain yogurt with a little maple syrup and vanilla extract)
Steps:
Spread the cream cheese out on the tortilla. Sprinkle the coconut sugar and cinnamon out evenly over the cream cheese.

Melt the ghee in a skillet over medium heat.

Roll the tortilla up and slice into 1-inch rounds. Add the rounds to the skillet and warm the mini cinnamons on all sides.

Transfer the mini cinnamon rolls to a plate and drizzle the vanilla yogurt over top.

Enjoy them warm and top with beeya if you still need your daily scoop of hormones support.
Note:
If your tortilla is stiff then warm it up slightly before adding the toppings to make it easier to roll up.