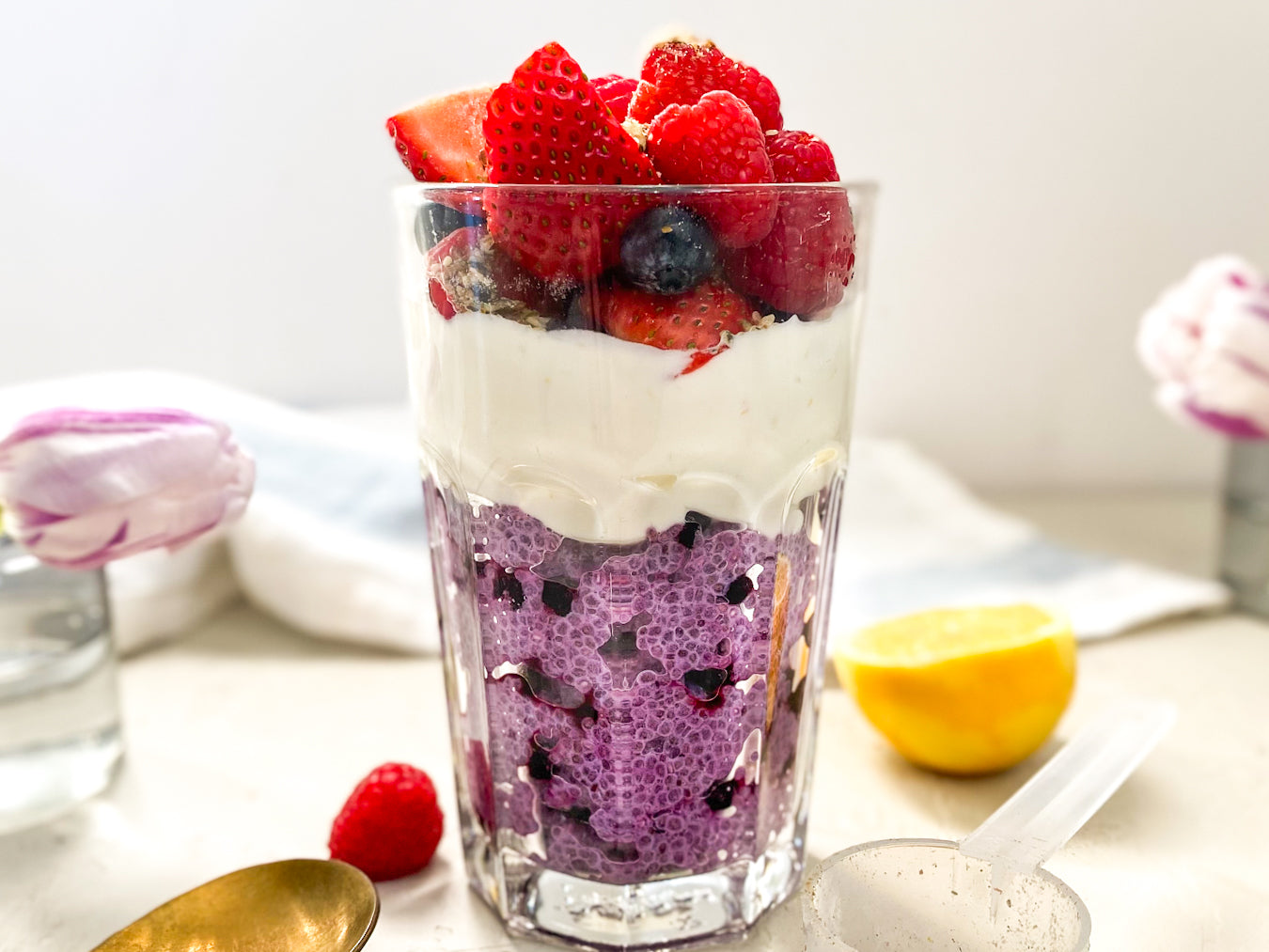 June 02, 2023
Lemon & Blueberry Chia Pudding Cup Recipe
Great for when you want a satisfying sweet snack with balance that won't mess with your blood sugar.
Serves: 1
Prep time: 7 mins + chill time
Ingredients:
1/3 cup frozen blueberries* 

1 tsp fresh lemon juice

1 tsp maple

1/2 tsp vanilla extract

1/2 cup almond milk

3 Tbsp chia seeds

1/2 cup Greek yogurt (or other thick yogurt)

1 tsp lemon zest

1 handful mixed berries

1 scoop beeya
Steps:
Whisk together the frozen blueberries, lemon juice, honey, vanilla, almond milk, and chia seeds. Then transfer to the fridge to thicken (about 1 hour or overnight). Stir occasionally while it thickens.

Once the chia pudding is ready, stir together the lemon zest and yogurt then assemble the pudding in a glass jar or bowl.

To assemble, pour one scoop of beeya in the bottom, followed by the chia pudding, then top with the lemon yogurt and finish off with mixed berries. 
*For a stronger blueberry flavored chia pudding and even more antioxidants try using frozen wild blueberries rather than standard blueberries.