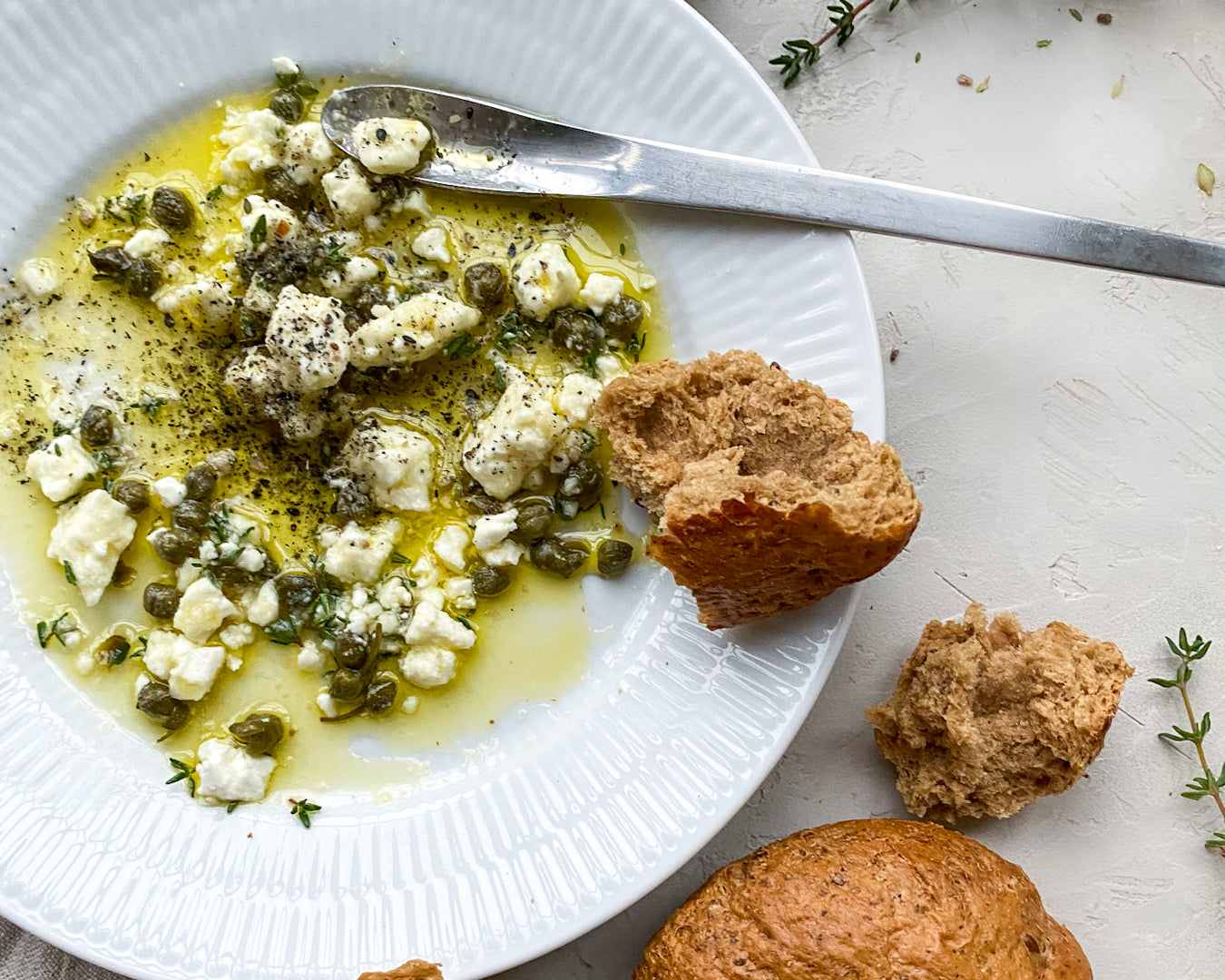 November 21, 2022
Honey Feta & Caper Dip Recipe
The combination of sweet, salty, and savory in this uber simple snack just really hits the spot.
Servings: 1

Prep time: 4 mins
Ingredients:
2-3 Tbsp quality olive oil
2 Tbsp feta crumbles
1/2 Tbsp capers
1-2 tsp honey
1 sprig fresh thyme or dried (other herbs work too)
pinch of sea salt and black pepper
1/2-1 scoop beeya
bread for dipping (we used some gluten-free rolls)
Steps:
Drizzle the olive oil on a plate then top with all of the remaining ingredients.
Enjoy by dipping some torn up bread into the mixture to soak up every drop.