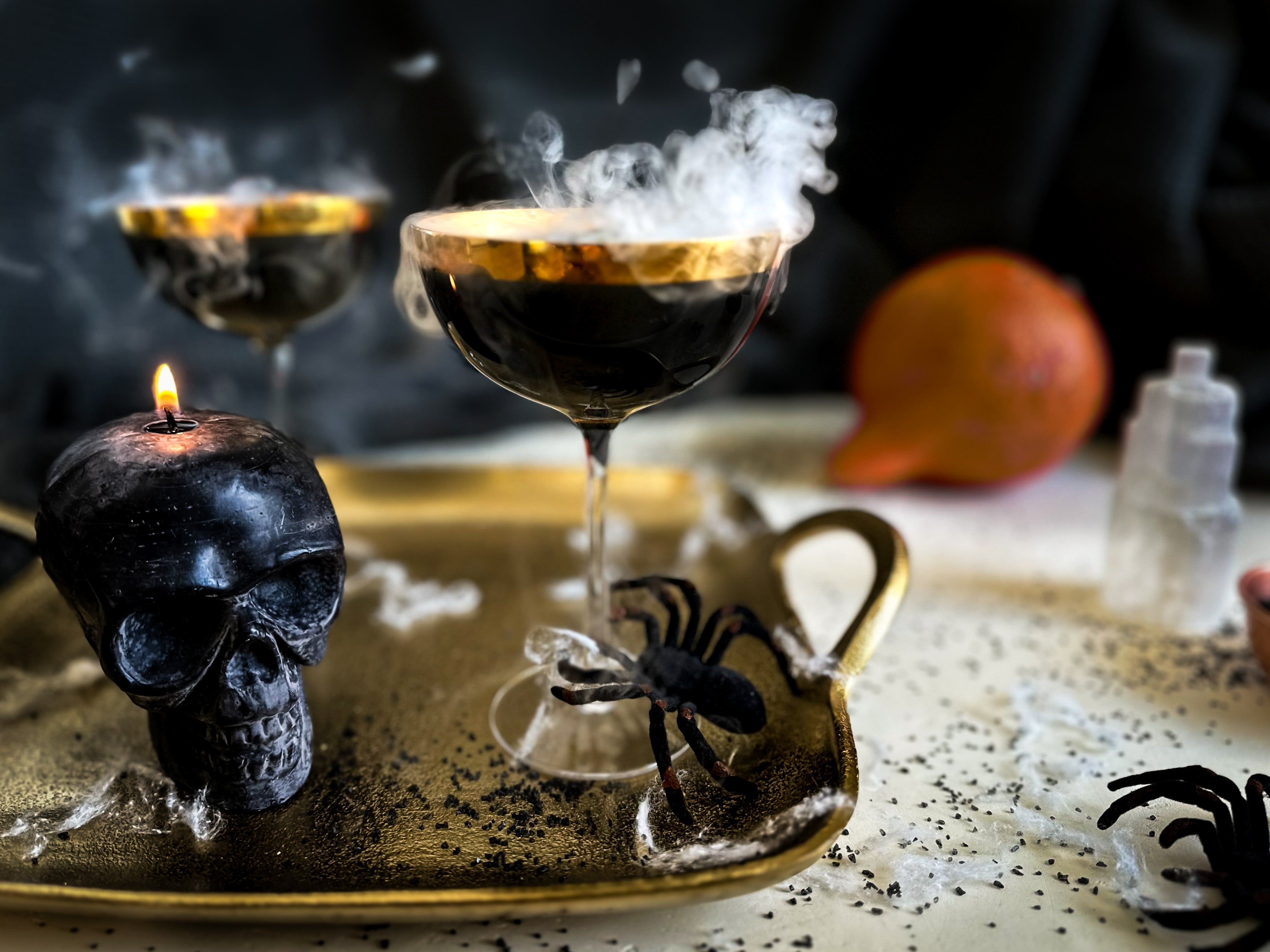 October 22, 2023
Hocus Pocus Detox Potion Mocktail Recipe
A mysterious blend of fall flavors and wellness.
A bewitching concoction that's eerily delicious and nourishing. This functional mocktail not only delights your taste buds but also helps support your body's natural detox pathways. The secret? The magic of activated charcoal, renowned for its ability to trap toxins and impurities, and a touch of beeyavibe, our magnesium-packed blend that assists your body in the detoxification process. If you're seeking a spellbinding mocktail for Halloween, give this delight potion a try. We've infused it with enchanting fall flavors like apple cider, cinnamon tea, and fresh ginger.
Makes: 2 glasses
Prep Time: 5 mins
Cook Time: none
Ingredients:
¾ cup apple cider
½ cup chilled cinnamon tea or chai
1 shot ginger juice
1-2 capsules activated charcoal - optional
1 scoop beeyavibe - optional
ice
Instructions:
In a cocktail shaker, combine the apple cider, cinnamon tea or chai, and ginger juice. Stir to combine. To make your own ginger juice - toss several chunks of fresh ginger in a blender with a splash of water then strain.
If desired, add the optional ingredients: activated charcoal for a mystical black hue and/or a scoop of beeyavibe for extra nourishment through the power of magnesium. Shake to dissolve. Note that the magnesium powder will create more of a ghostly gray color vs pitch black with charcoal only. 
Add ice to the shaker and shake again to chill the mixture. Pour the detox potion mixture into two glasses.
Note:
To create the spooky smokey look, simply add a small piece of dry ice to each drink. Please exercise caution and ensure safe handling when using dry ice. Allow the dry ice to completely melt before sipping your bewitching drink. Do not swallow the dry ice directly as it's extremely cold.