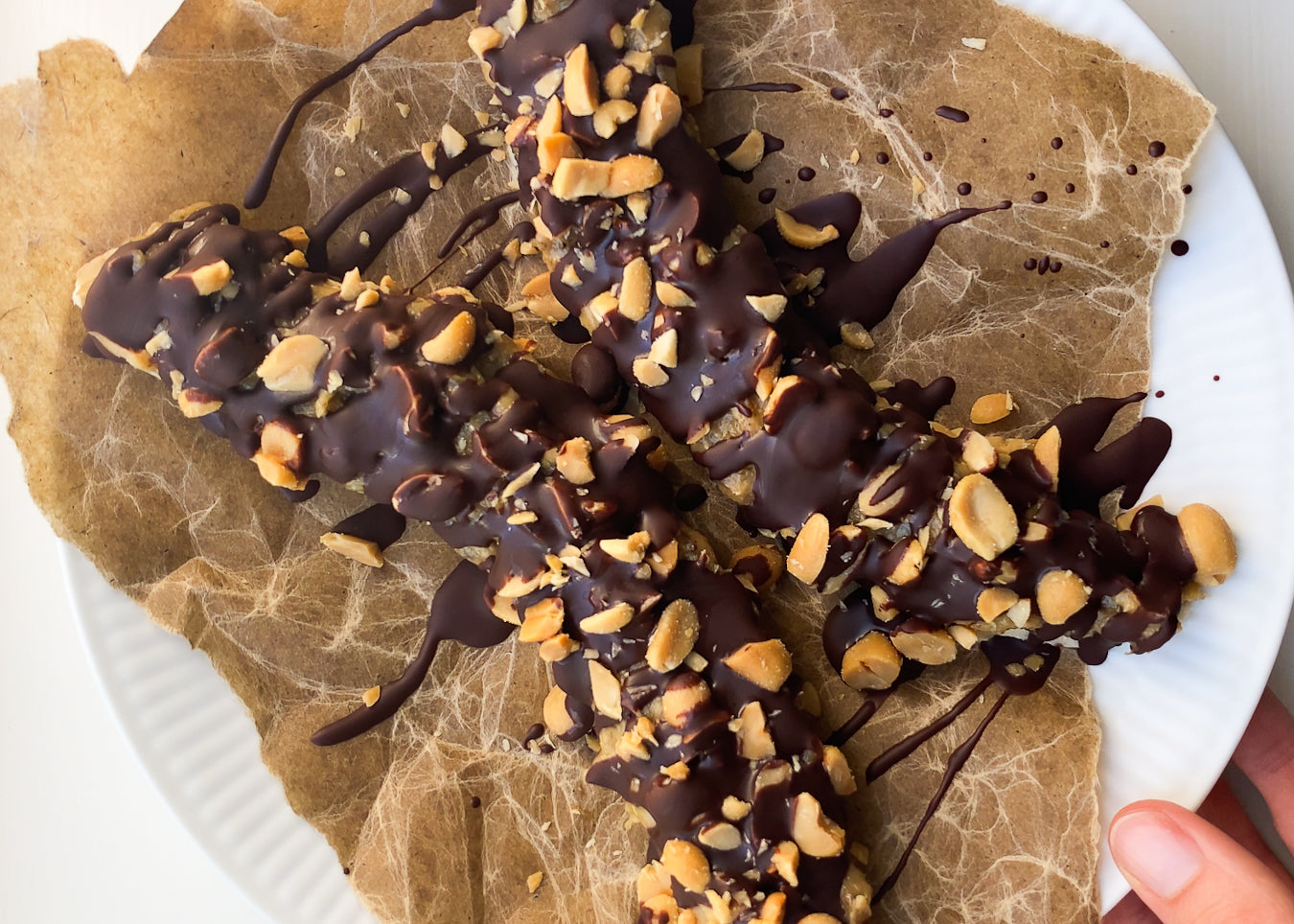 March 26, 2022
Healthy Hormones Snickers Recipe
A hormone healthy version of snickers that can also be enjoyed frozen.
Serving:  1
Prep time: 2 minutes + chill time

Ingredients: 
1 banana
2 soft fresh dates, pitted
1 ½ Tbsp peanut butter
1-2 Tbsp milk of choice
1 scoop beeya, either blend
2 Tbsp salted peanuts, chopped
1-2 Tbsp melted dark chocolate
Steps:

Cut the banana in half lengthwise.


Mash the dates, peanut butter, beeya, and milk together using a fork.


Spread the peanut butter filling out on the banana halves. Sprinkle half of the chopped peanuts over, then drizzle all of the chocolate over top and sprinkle the remaining peanuts again.


Chill in the freezer until set. Note: They almost get better if they are half frozen.