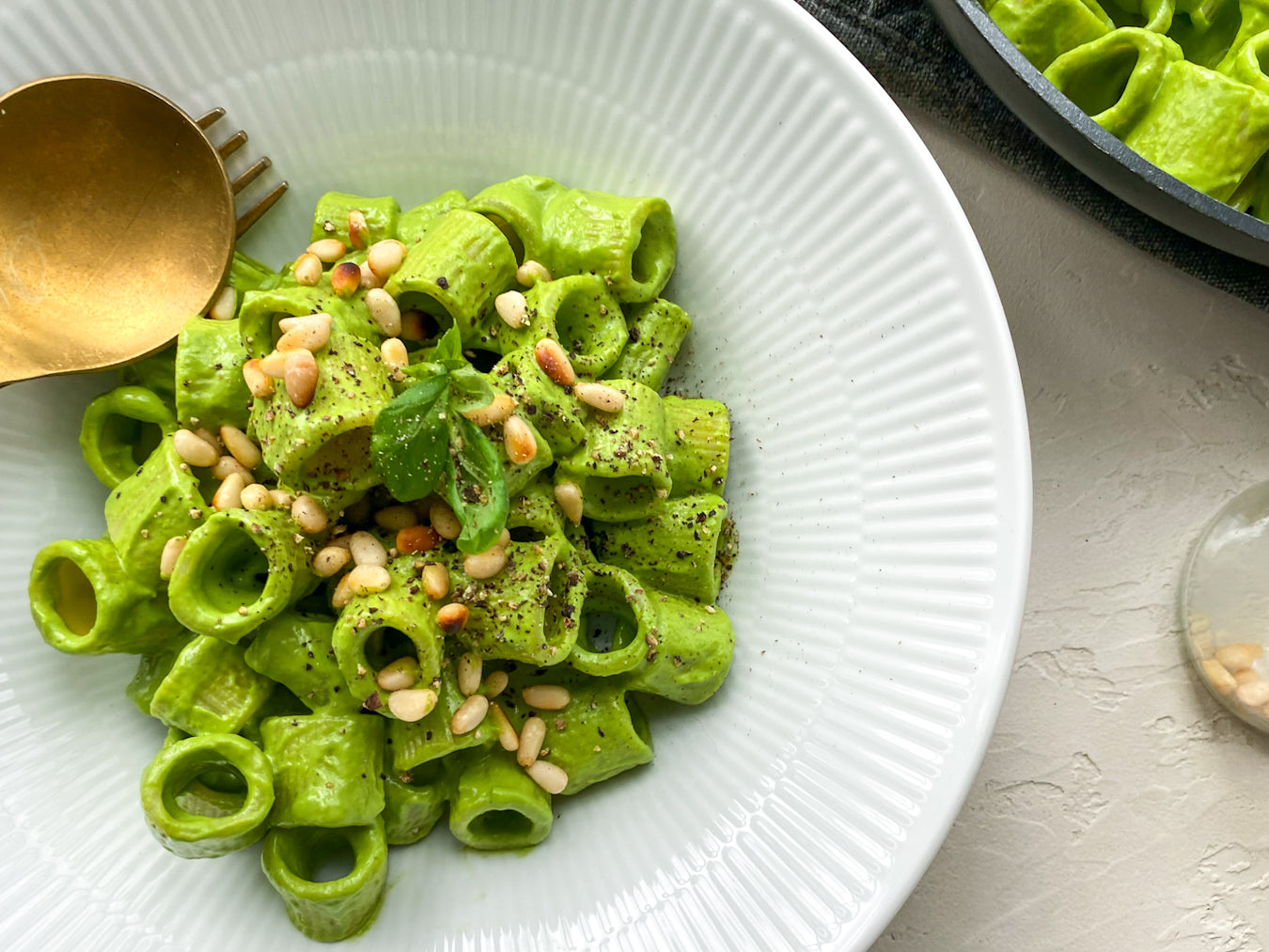 May 26, 2023
Healthy Green Pasta Recipe
Because sometimes a girl's gotta eat pasta, plus it's sooo pretty!
Serves: 2
Prep time: 10 mins
Cook time: 10 mins
Ingredients:
1 ½ cups chopped spinach 

1 bunch of fresh basil 

2 Tbsp olive oil

2 garlic cloves

2 Tbsp nutritional yeast

½ cup thick yogurt

½ an avocado

sea salt and black pepper

200g pasta of choice 
Steps:
Cook the pasta according to the package instructions. 

To make the green sauce, toss everything else in the blender and mix until smooth. Taste and season with salt and pepper as desired. 

Pour the sauce over the warm pasta and serve. If you'd prefer the pasta to be warmer, you can return the pasta and sauce to a pan and warm gently while tossing. Other optional toppings can include beeya or toasted pine nuts. Enjoy!