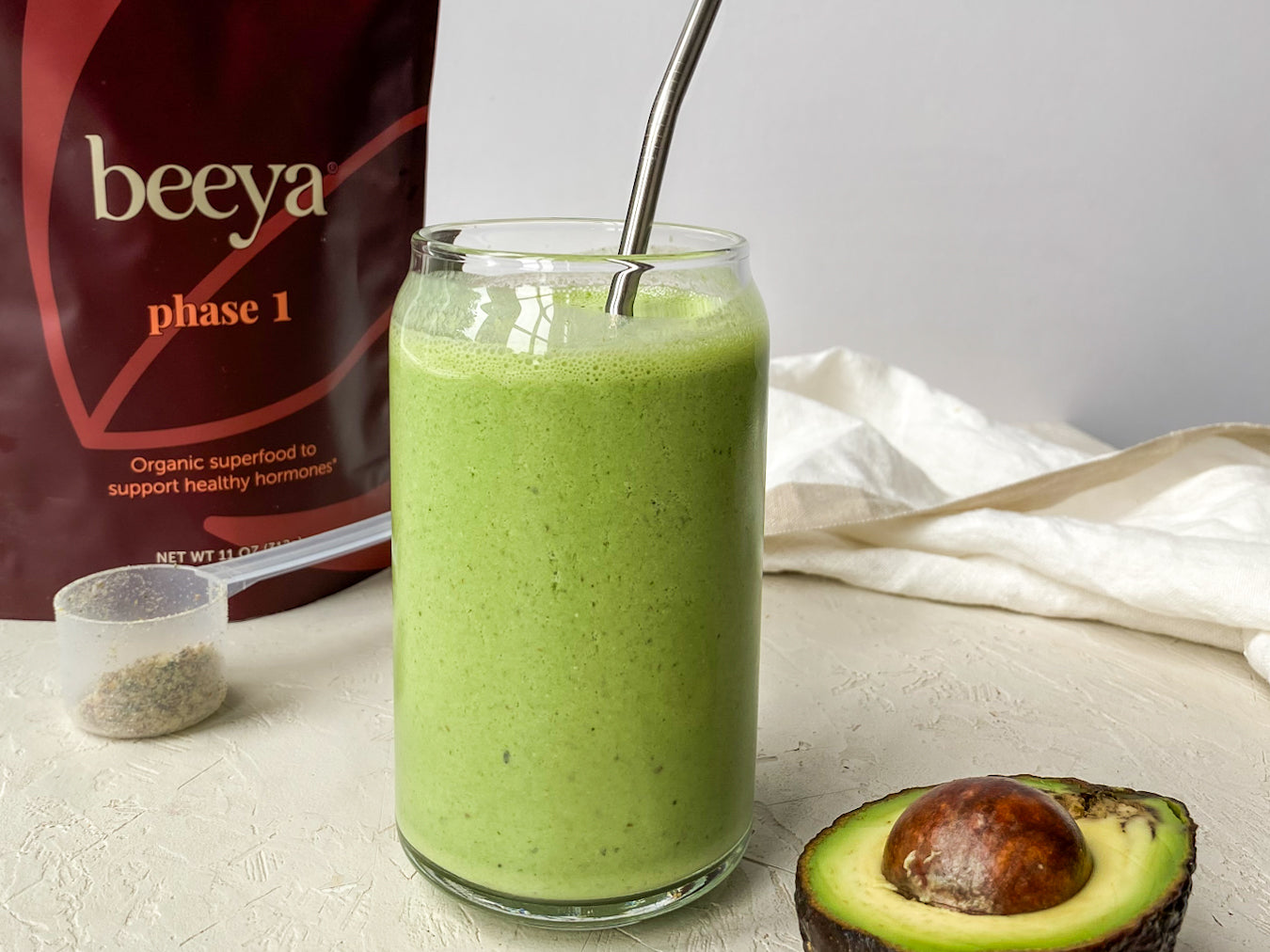 June 02, 2023
Gut Health Green Smoothie Recipe
Nourish your gut with this microbiome friendly smoothie.
Serves: 1
Prep time: 5 mins
Ingredients:
1 large handful greens (can be lettuce, spinach, sprouts, you choose)
1-inch chunk of ginger
1/2 lemon juiced and zested
1/3 cup thick yogurt (we used Greek but plant-based work too)
1 scoop beeya seed cycling blends, either phase
1/2 avocado
1/2 cup frozen fruit, we love a blend of mango and pineapple
1 scoop collagen powder - optional
Steps:
Blend everything in a mixer until smooth (add water as needed.) and enjoy.