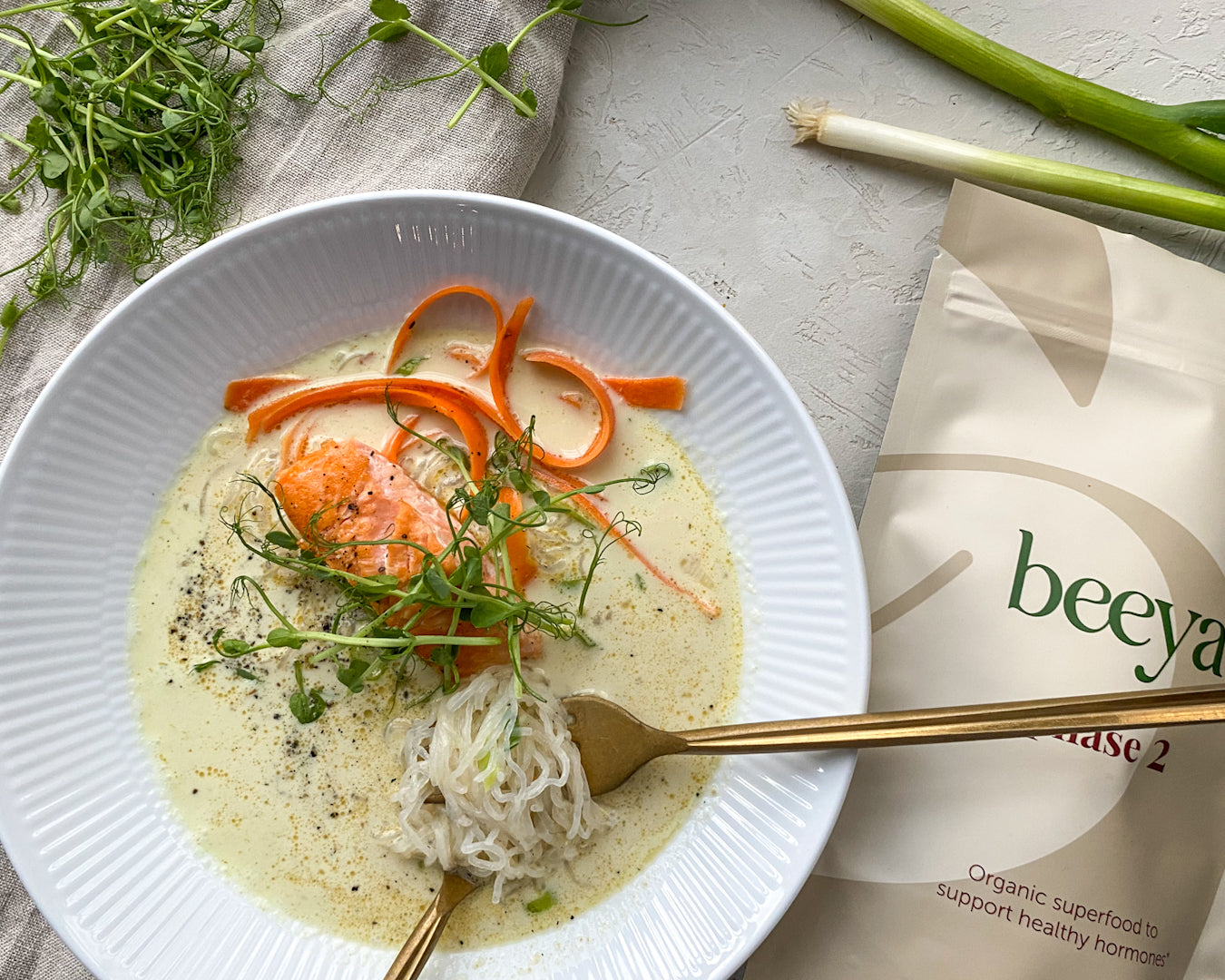 November 21, 2022
Green Curry Salmon Noodle Soup Recipe
A magical bowl of nutrient dense superfoods that only takes 10 mins using shirataki noodles and salmon. 
Serves: 1
Prep time: 10 mins
Ingredients:
1 cup vegetable or chicken broth
1/2 can coconut milk
1 tsp green curry paste
1/2 cup shirataki noodles, rinsed and drained
2 tsp avocado oil
2 scallions
1 wild-caught salmon fillet
1 handful of sprouts - pea, broccoli, or other 
1 small carrot, ribboned with a peeler
 sea salt and black pepper
1 scoop beeya
Steps:
Bring the broth, coconut milk, and green curry paste to a simmer and whisk until combined. 
Add the shirataki noodles to a nonstick pan and fry over medium heat until any remaining water has evaporated, then add some avocado oil, scallions, and a pinch of salt.  Fry for 2 minutes while stirring. 
Place the noodles in the serving bowl you'll use then return the pan to the heat. Add a bit more oil and fry the salmon for a few minutes on each side after seasoning with salt and pepper. 
Once the salmon is done to your liking, place it on top of the noodles and pour the broth into the bowl.
Garnish the soup with sprouts, carrot ribbons, and your daily scoop of hormone supporting beeya.