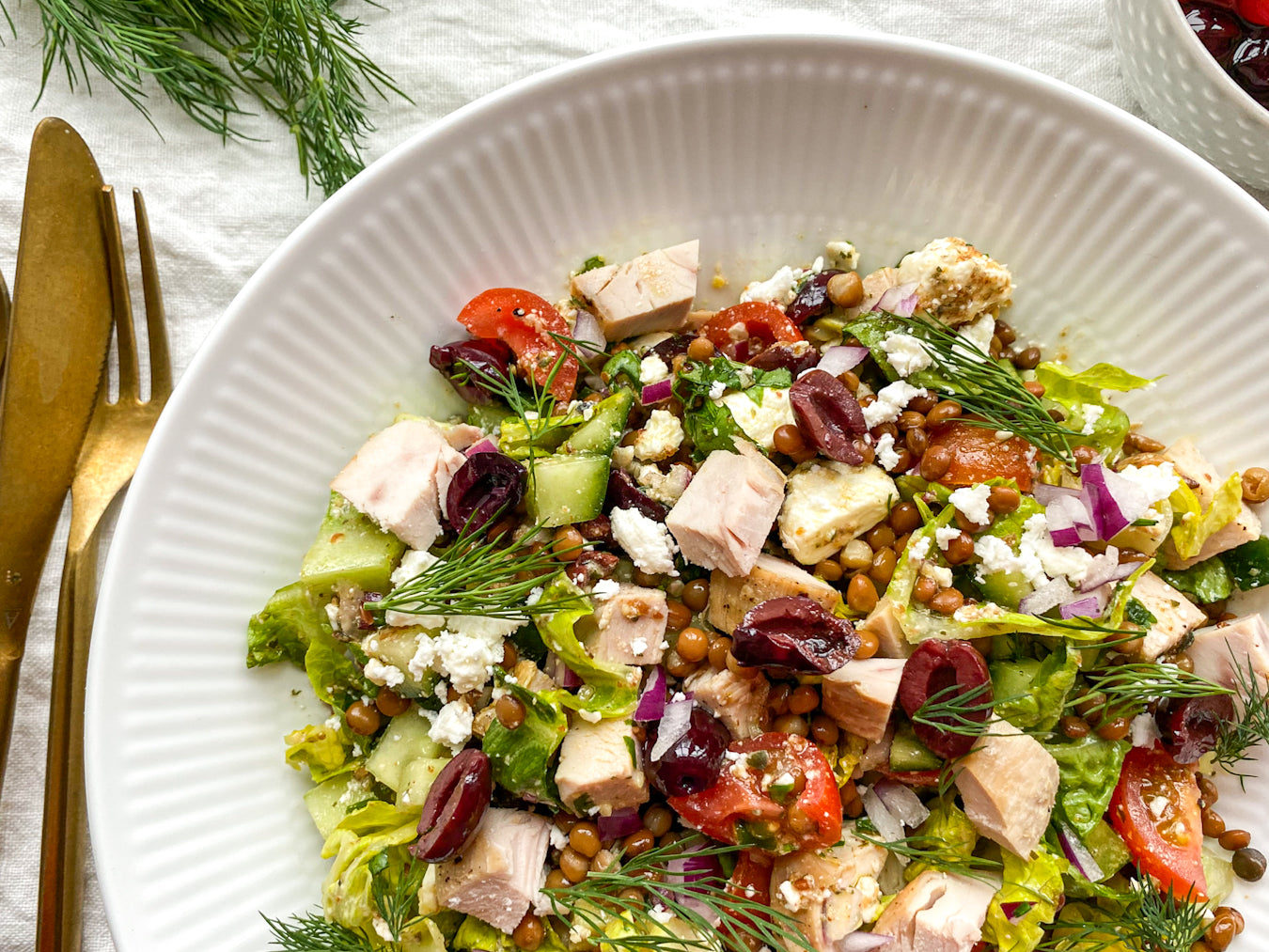 May 26, 2023
Greek Lentil Chicken Salad In A Jar Recipe
The ultimate meal prep solution for busy bees. Packed with protein and bursting with fresh flavors.
Serves: 1 salad
Prep time: 10 mins
Ingredients:
1/2 cup cooked chicken, chopped

1/2 cup cooked lentils, rinsed and drained

1/2 cup cucumber, chopped

1/2 cup cherry tomatoes, chopped

1/4 cup red onion, chopped

1/2 cup arugula or greens of choice

¼ cup crumbled feta

A handful of pine nuts, walnuts, or a scoop of beeya
Dressings:
2 Tbsp olive oil

1 Tbsp apple cider vinegar

1 small garlic clove, crushed

a drizzle of honey

a pinch of sea salt

some chopped fresh herbs, we used parsley and chives
Steps:
Add all of the dressing ingredients to a large jar and whisk until combined.

Then add the chicken, followed by the lentils, and continue layering in all of the remaining ingredients until everything is in the jar. 

Seal the lid and store in the fridge until the next day (it can keep for a couple days if needed), then pour into a bowl when ready to eat and toss everything together until combined.