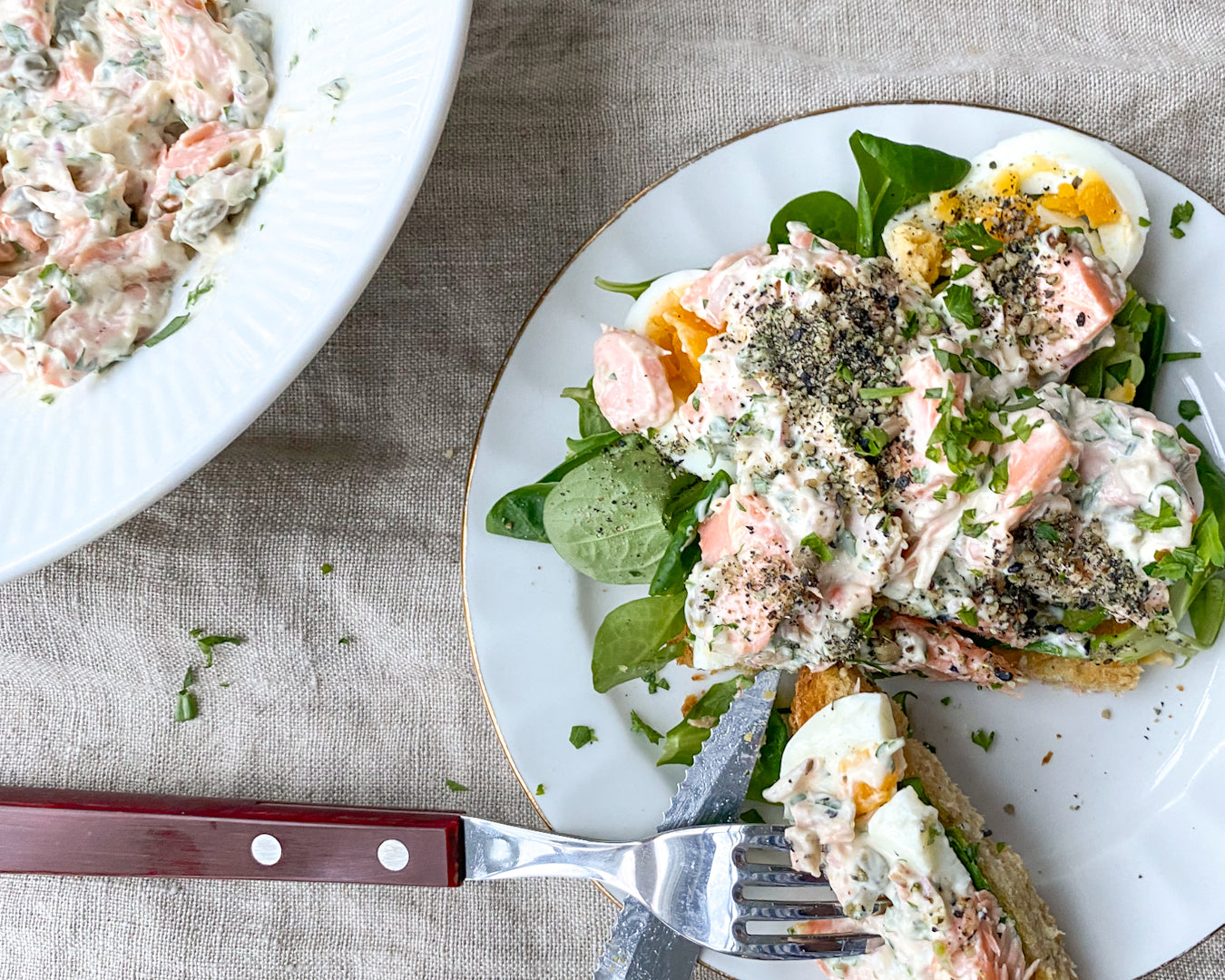 December 09, 2022
Egg & Salmon Tartine Recipe (open-faced sandwich)
An easy and delicious French open-faced sandwich that you can toss together when you have leftover salmon.
Serves: 1
Prep time: 5 mins
Ingredients:
½ cup cooked wild-caught salmon, flaked (canned works too)

2 Tbsp avocado oil mayo

1 small shallot, finely diced

2 tsp capers

1 Tbsp chopped herbs (we used tarragon and parsley)

1 lemon wedge, for a splash of lemon juice

1 pinch of sea salt and black pepper
Toast & Toppings:
gluten-free toast

leafy greens

1 boiled egg, sliced

½-1 scoop beeya
Steps:
Stir together all of the ingredients for the salmon salad. Adjust seasoning with salt and pepper.

To serve, sprinkle some leafy greens on top of a toast, lay the egg slices on top of the greens, then top with the salmon salad and a sprinkle of beeya to finish your hormone supporting tartine.