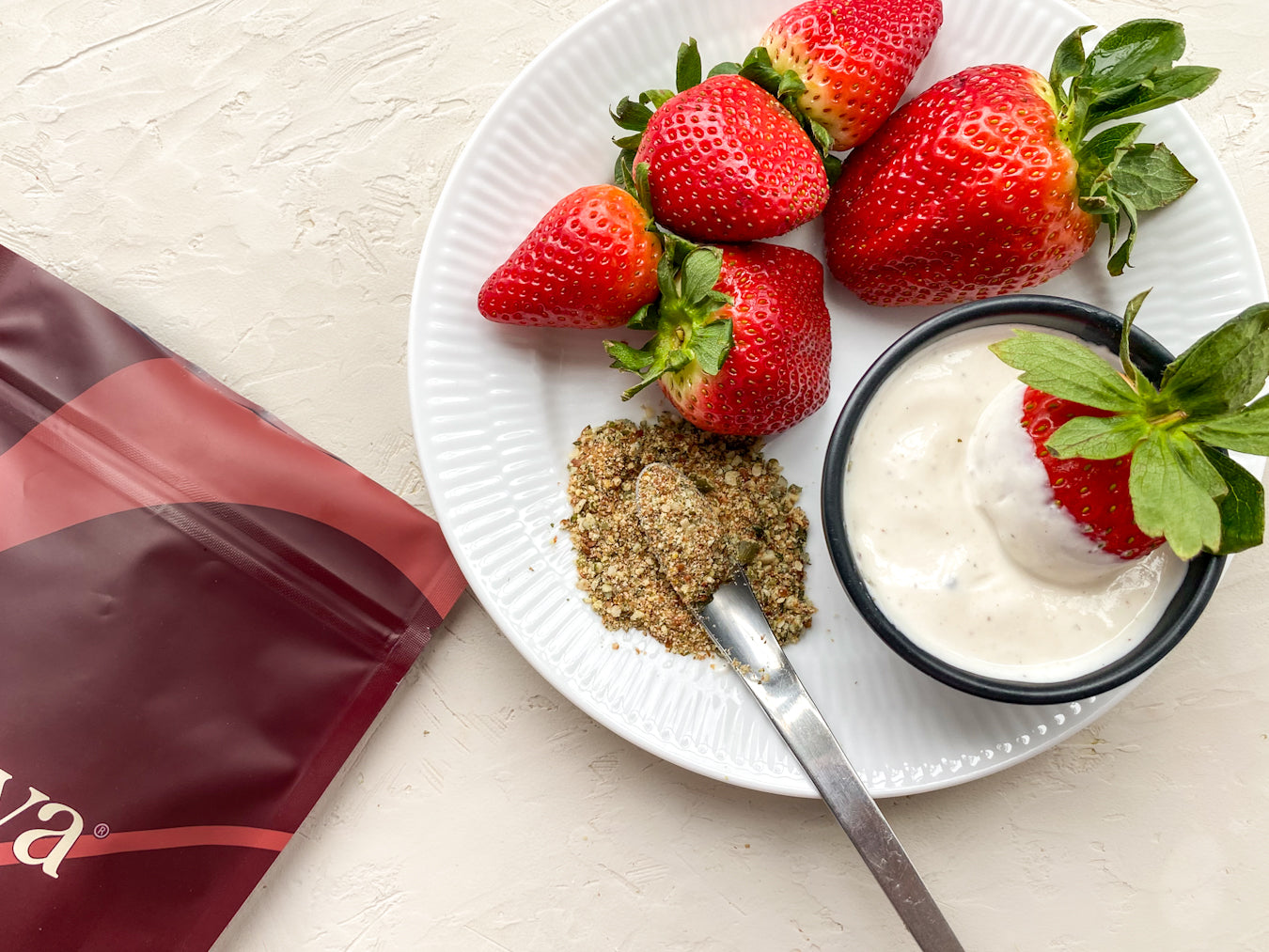 May 15, 2023
Easy Gut-Healthy Vanilla Fruit Dip Recipe
An easy peasy, gut healthy vanilla fruit dip is loaded with probiotics and fiber-filled beeya. 
Serves: 1 portion
Prep time: 4 mins
Ingredients:
1/3 cup thick yogurt

1/4 tsp vanilla extract (we also added some vanilla bean to boost the vanilla)

1 tsp maple syrup

fresh cut fruit or berries

beeya
Steps:
Simply stir together the yogurt, vanilla, and maple syrup. Then serve alongside your fruit of choice and some beeya to dip in on the side, or add your beeya to the yogurt dip and enjoy!