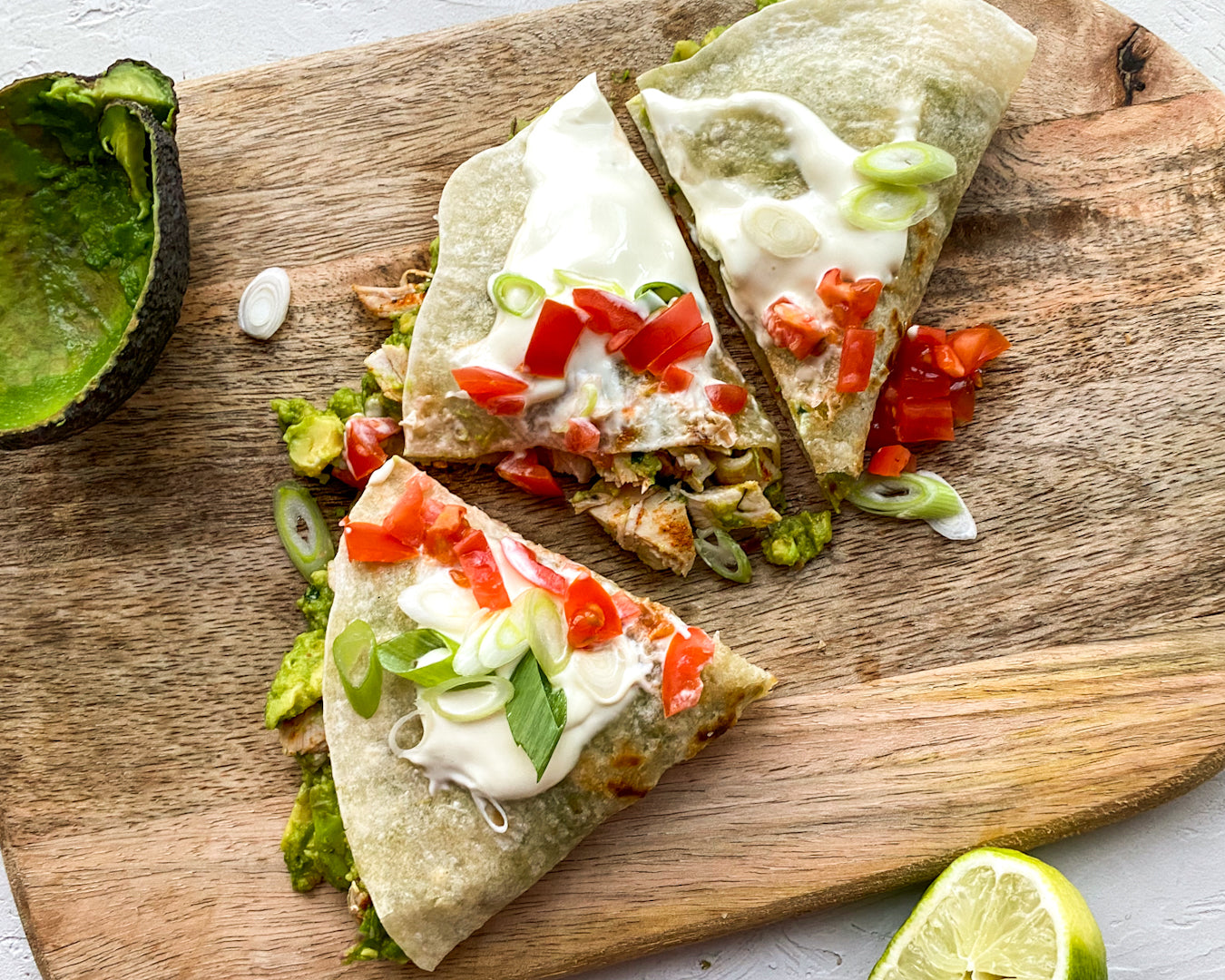 January 04, 2023
Crunchy Spicy Chicken & Guac Wrap Recipe
Another delicious way to get avocado into your day.
Serves: 1
Prep time: 8 mins
Ingredients:
1 gluten-free tortilla (we used a quinoa based one)

1/2 cup guacamole (*see below for our quick version)

1/2 cup cooked chicken, mixed with a little hot sauce or cayenne pepper

2 Tbsp greek yogurt

2 Tbsp chopped tomato

1 Tbsp sliced scallion
Steps:
Drizzle a little olive oil in a pan over medium heat.

Place the tortilla in the pan and spread the guacamole out on the tortilla. 

Scatter the chicken out over the guac and fry the tortilla until golden on the underside. 

Fold the tortilla over in half and serve on a plate with the greek yogurt, tomato, and scallions. Some beeya on top is nice too if you haven't had your scoop for the day yet!
(*to make a simple guac, mash together one avocado, a squeeze of lime, a dash of hot sauce, some chopped red onion, some chopped cilantro, and a sprinkle of sea salt)