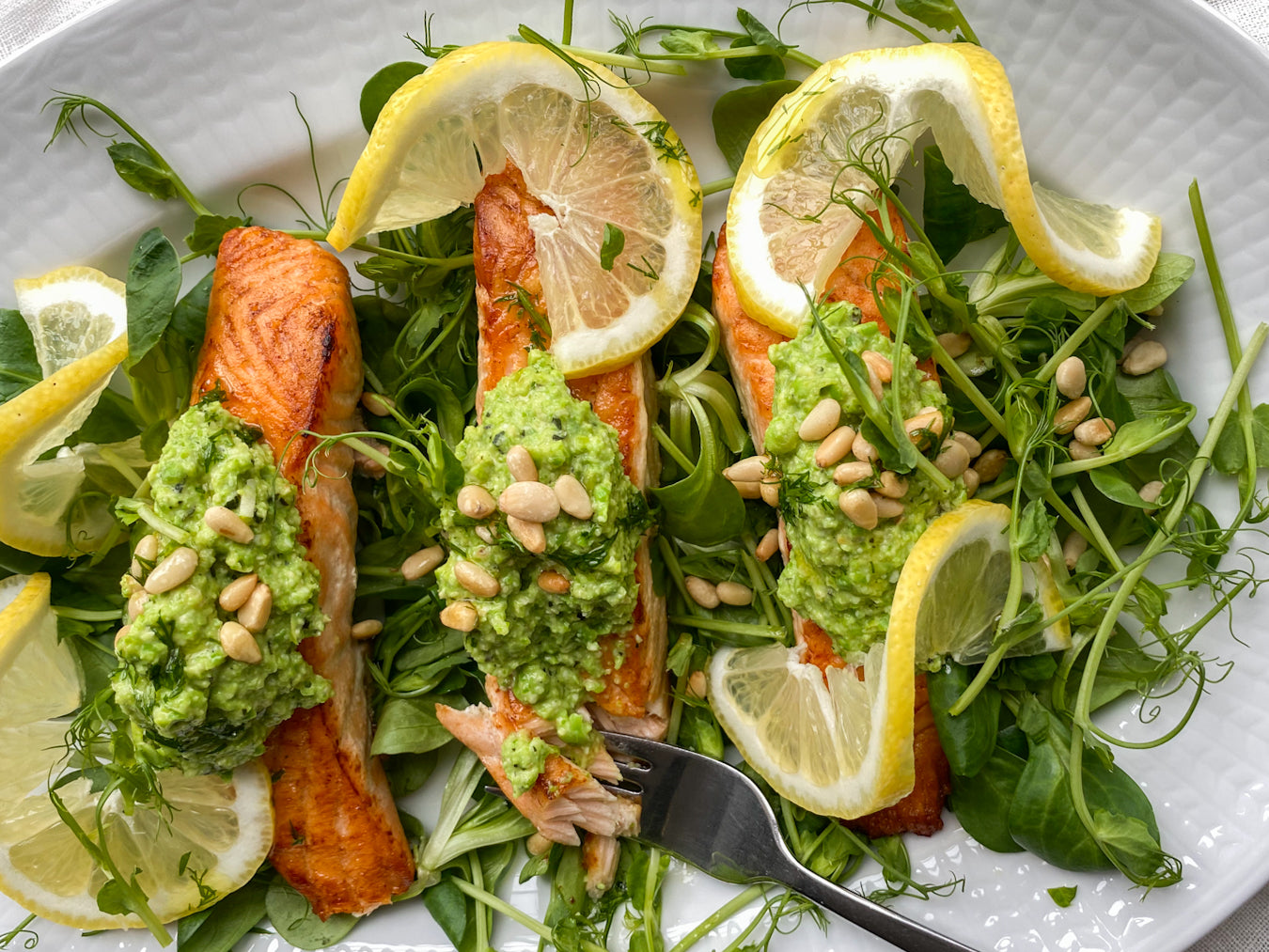 March 19, 2022
Creamy Dairy-Free Pea Pesto Recipe
A creamy dairy-free pesto that can be used as a sauce, dip or dressing to anything all summer long.
Serving:  4-6
Prep time: 8 minutes
Ingredients: 
2 cups frozen peas, thawed
1/4 toasted pine nuts
4 garlic cloves
1 large handful fresh basil
½ lemon, juiced and zested
3 Tbsp extra virgin olive oil
¼ cup nutritional yeast OR ½ cup grated parmesan
Sea salt & Fresh ground black pepper
*see serving suggestions ideas below
Steps: 
1️. Toss all of the ingredients into a food processor and pulse until you have a thick and creamy consistency. Feel free to adjust the seasonings a bit with salt, or additional lemon and olive oil depending on your preference and desired texture.
*This creamy pea pesto pairs perfectly as a sauce or side to just about any grill menu. In this picture it's paired with some salmon, greens, extra pine nuts and lemon, but it's also a dream on toast as a starter, as a hummus-like dip or add a little water and use it as a dressing base for a potato or pasta salad.