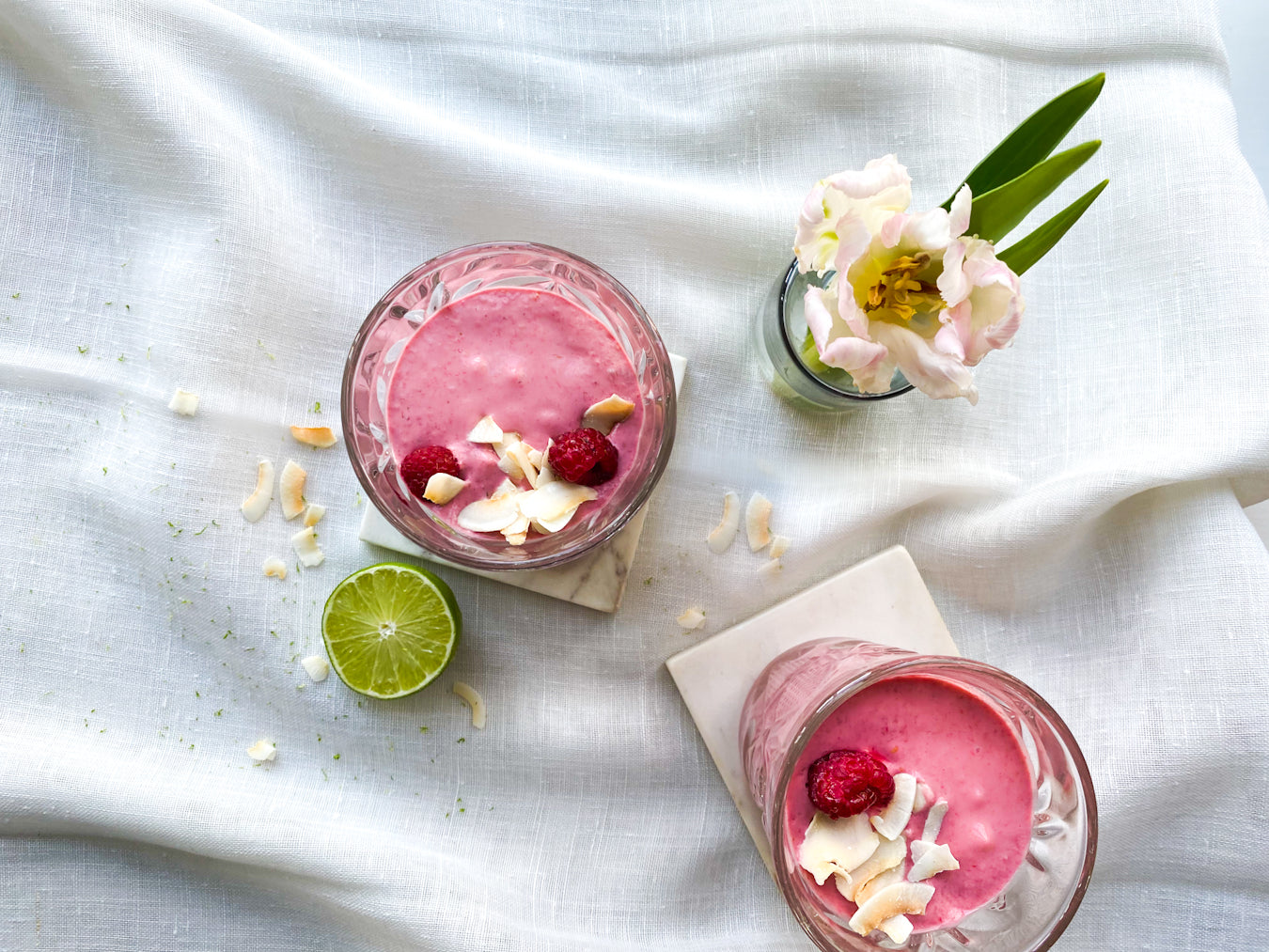 February 12, 2022
Creamy Coconut Raspberry Lime Smoothie Recipe
Creamy, tropical, and berrylicious! Makes great popsicles too.
Serving:  1
Prep time: 4 minutes
Ingredients: 
¾ cup frozen raspberries
½ avocado
½ lime, juiced and zested
½ cup coconut milk
½ banana
1 Tbsp chopped fresh ginger
1 scoop of beeya seeds, either phase*
Steps:
Toss everything in a blender and mix until smooth… then enjoy!
*Note: color may be darker when using the phase 2 seeds.