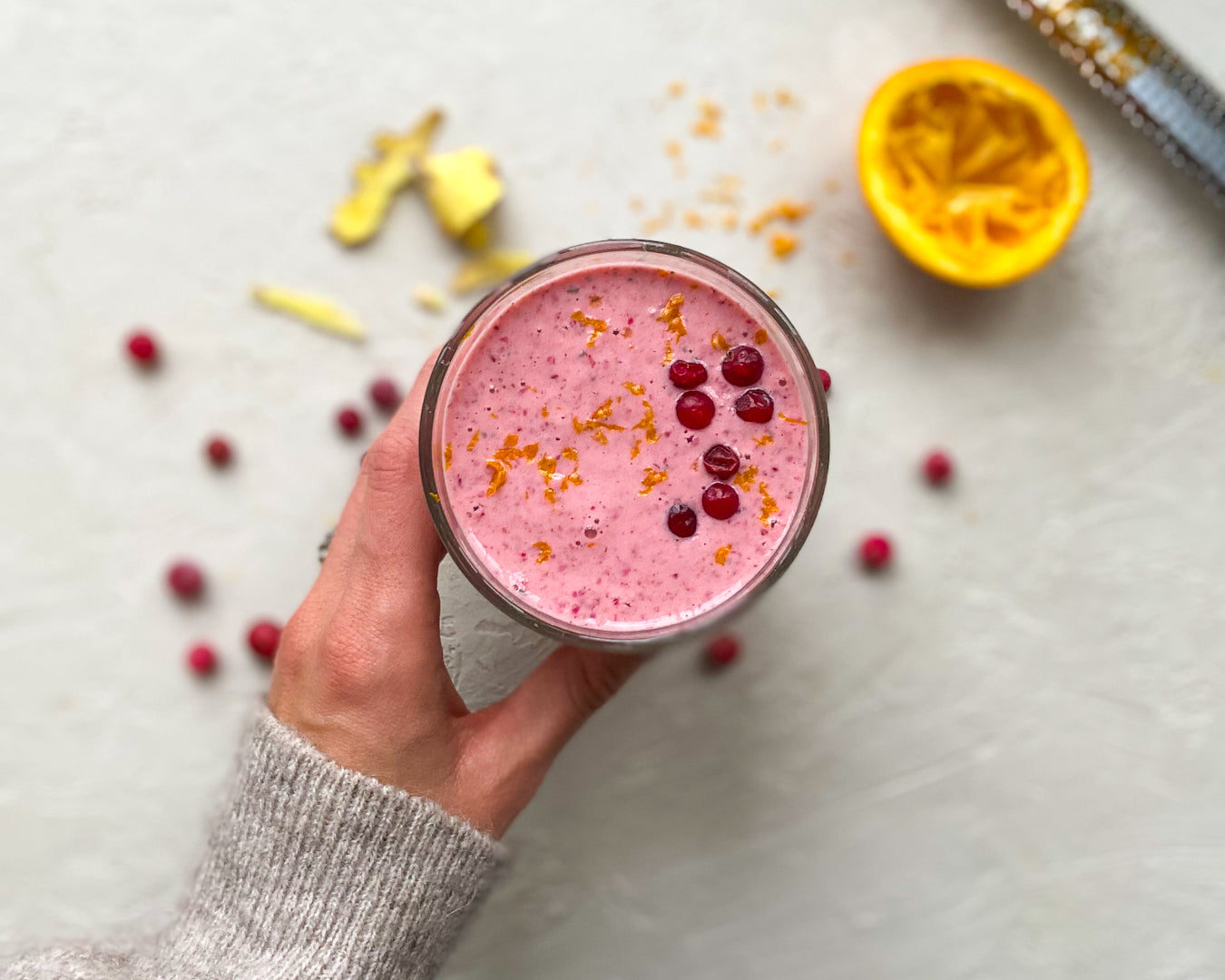 November 01, 2022
Cranberry Orange Ginger Smoothie Recipe
A smoothie with the forgotten superfood berry - cranberries are bursting with antioxidants & anti-inflammatory nutrients. 
Servings: 1
Prep time: 4 mins
Ingredients:
½ cup greek yogurt
1 orange, juiced and zested
⅓ cup cranberries
1 scoop beeya
1-inch knob fresh ginger
1-2 tsp honey
Steps:
Add everything to a blender and mix until smooth. Adjust the sweetness to taste with honey if needed. You also may need more orange juice depending on your oranges.