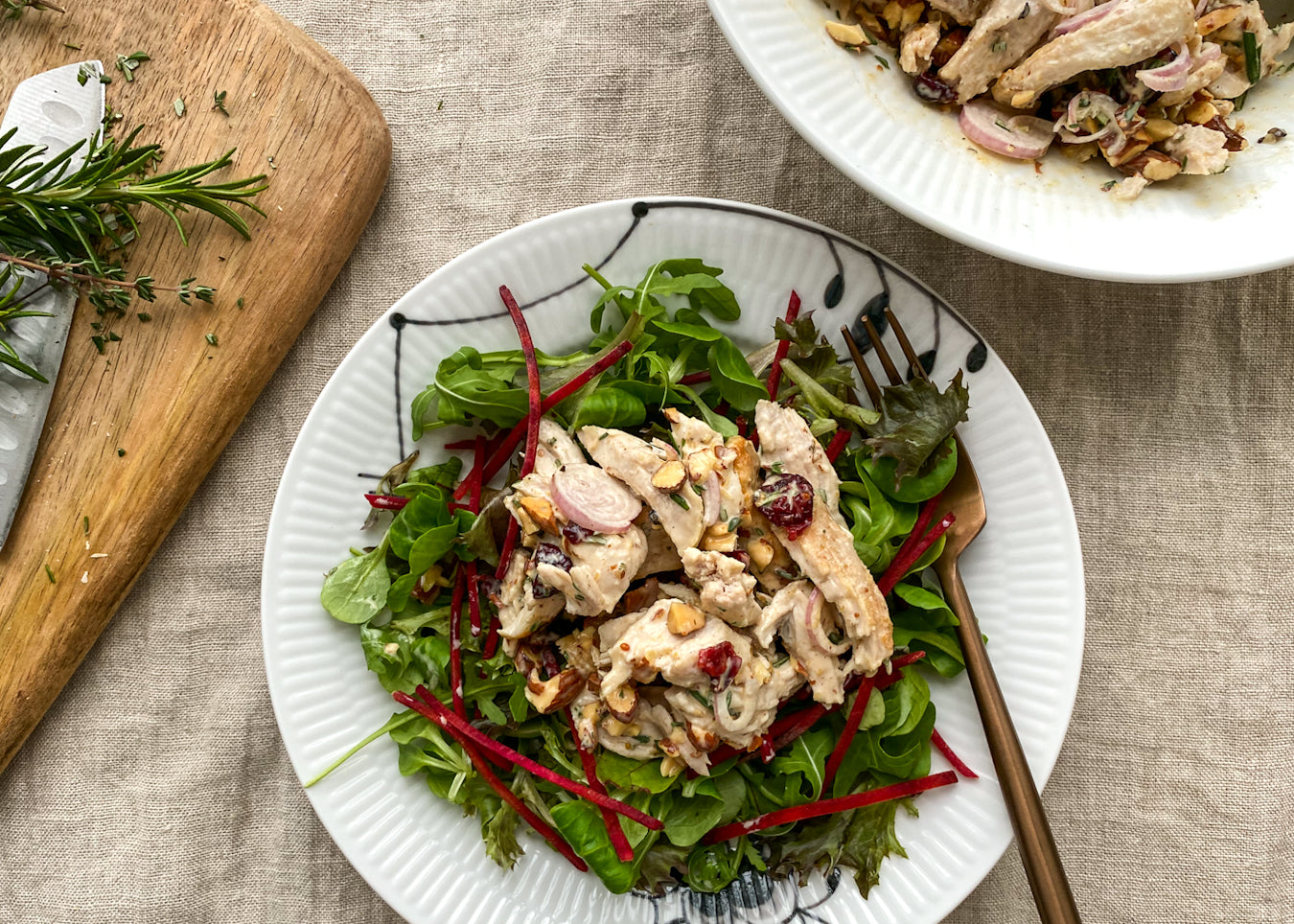 February 03, 2023
Cranberry Almond Turkey Salad Recipe
The perfect high protein salad to have on hand all winter, full of hearty herbs with a bit of sweetness and crunch.
Serves: 2 portions
Prep time: 7 mins
Ingredients:
 1 ½ cups pulled turkey or chicken meat

 ¼ cup dried cranberries or cherries (or cranberries preserves work too)

 ⅓ cup roasted salted almonds, chopped

 1 large shallot, thinly sliced

 1 sprig fresh rosemary, chopped

 2 sprigs fresh thyme, chopped
Dressing:
 2 Tbsp avocado oil mayo

 1 tsp apple cider vinegar

 1 tsp honey

 1 tsp brown mustard

 1 dash cayenne pepper

 Sea salt & cracked black pepper
Steps:
Toss all of the turkey salad ingredients together in a bowl.

Whisk all of the dressing ingredients together in a separate bowl.

Pour the dressing over the turkey bowl and toss to coat. 

Serve over greens and beet matchsticks like we did, or in a wrap, or on toast, or just as it is. It also makes a nice full dinner when paired with some white quinoa and greens.