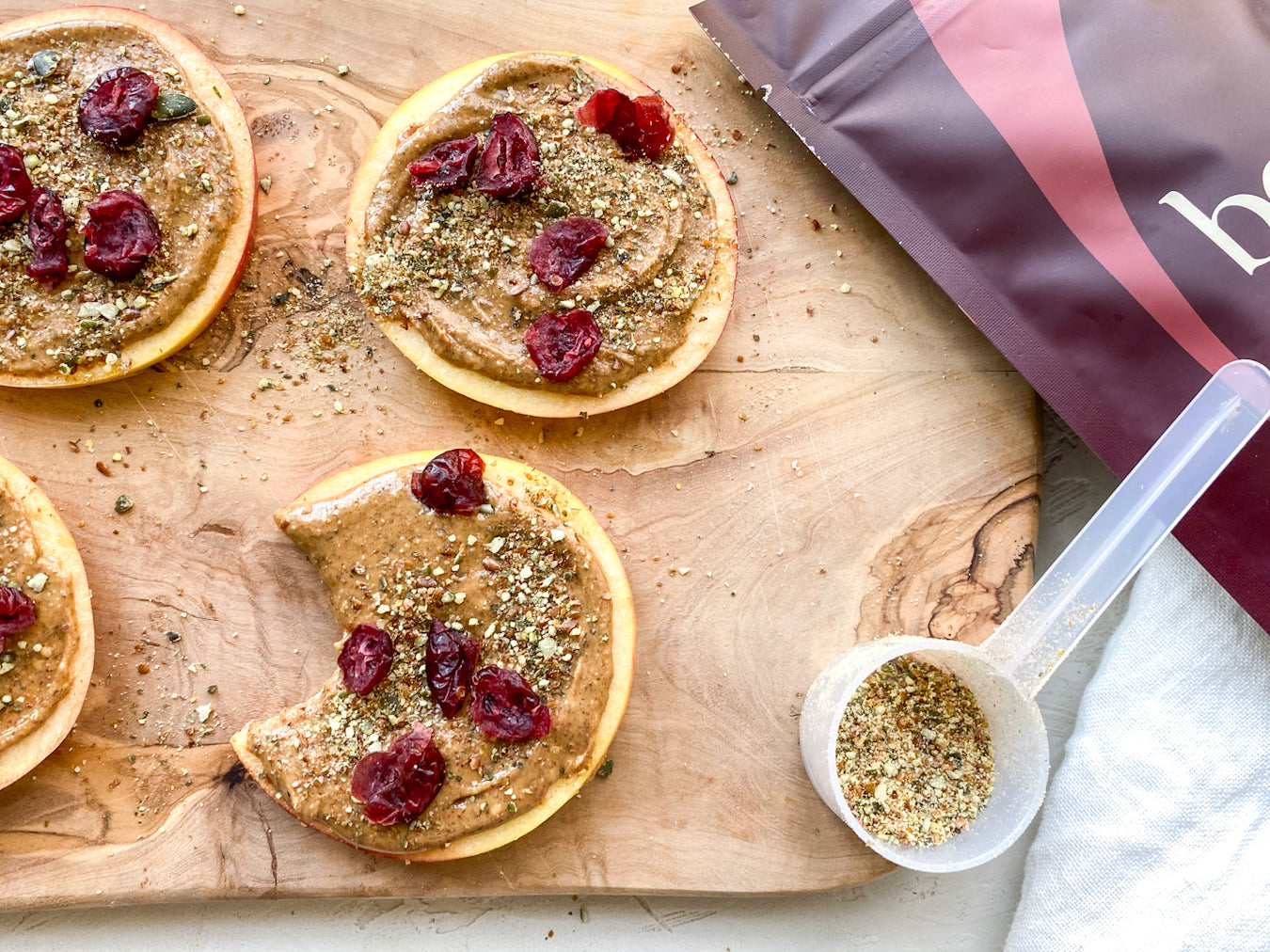 April 04, 2023
Cranberry Almond Apple Snack Recipe
Perfect for an afternoon pick-me-up or a pre-workout boost!
Serves: 1
Prep time: 5 mins
Ingredients:
1 apple

2 Tbsp of almond butter

1 scoop of beeya

a handful of dried cranberries
Steps:
Slice the apple into thick round slices and pick out any seeds. 

Spread the almond butter out over the apple slices and sprinkle with beeya seeds and cranberries.