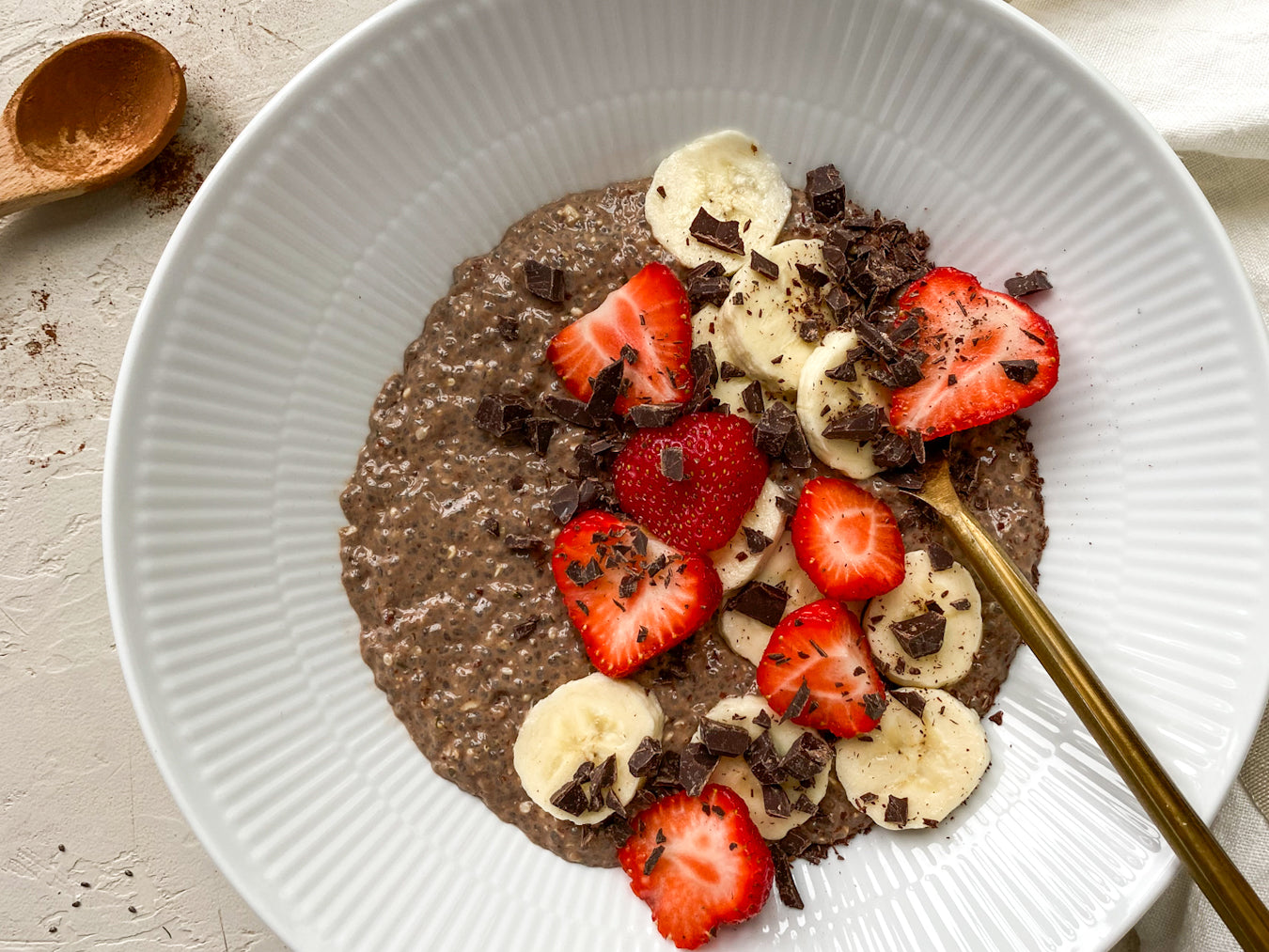 July 16, 2023
Chocolate Chia Pudding Breakfast Recipe
A chocolate delight to add some richness to your morning for those days you're craving a treat.
Serves: 1
Prep time: 5 mins + chill time
Ingredients:
3 Tbsp chia seeds
1 scoop beeya
1 Tbsp cacao powder
1 scoop collagen powder - optional
1-2 Tbsp maple syrup
1 cup milk of choice
1/2 banana, sliced
4 strawberries, sliced
Steps:
Whisk together the chia seeds, beeya, cacao, collagen, maple syrup, and milk. Add a pinch of sea salt and a little vanilla extract if desired to boost flavor.
Allow to sit for 10 minutes then whisk again before transferring to the fridge. Allow to chill until the chia has absorbed all the liquid, 2 hours or overnight.
Take out for breakfast the next morning and top with your favorite fruit such as berries, bananas, or a mixture.