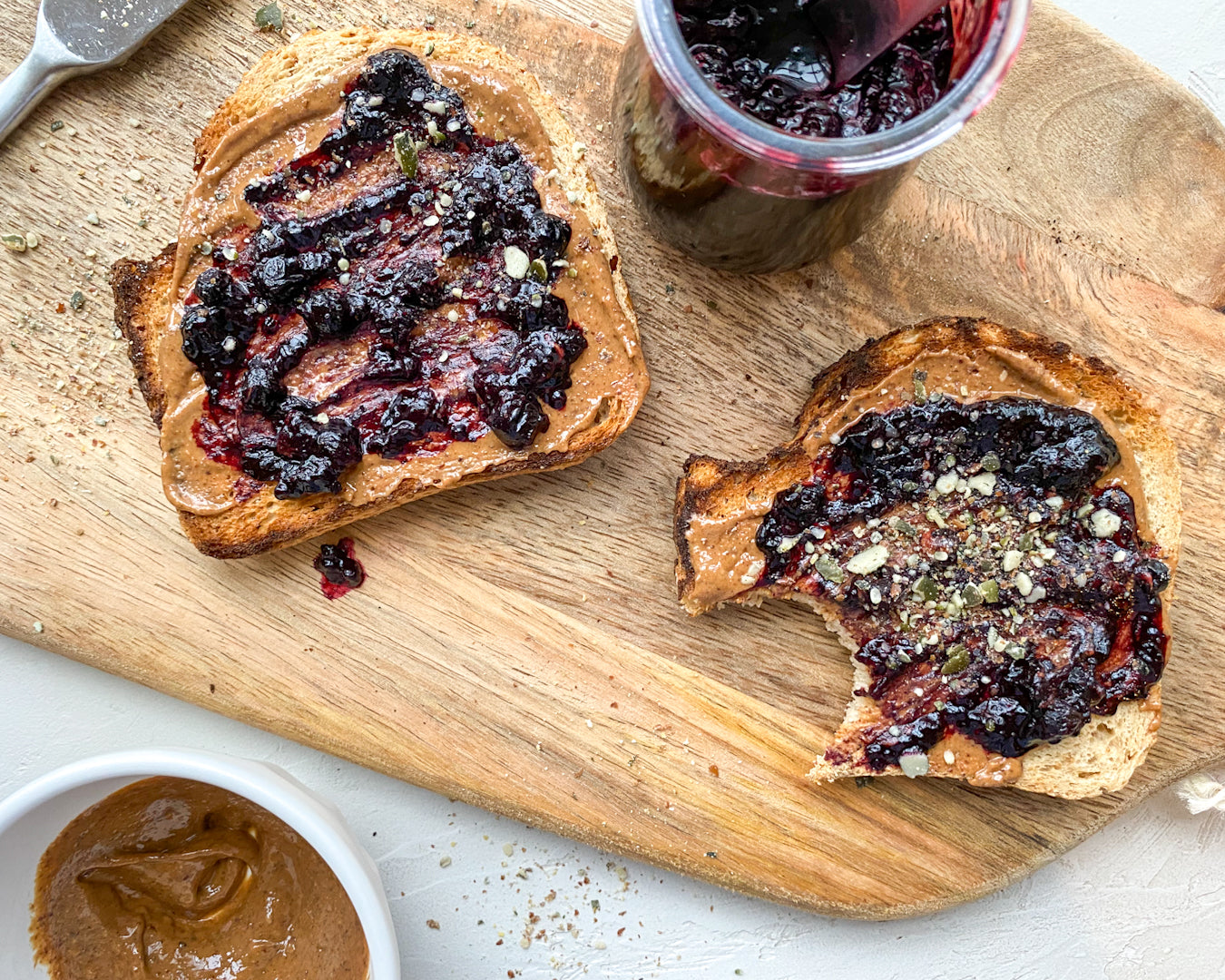 December 06, 2022
Blueberry Chia Jam Recipe (with almond butter toast)
 A superfood jam that is as good warm on pancakes or toast as it is cold on yogurt and oatmeal.
Serves: ½ cup
Prep time: 5 mins
Ingredients:
1/2 cup frozen wild blueberries

1 tsp chia seeds

1 Tbsp honey

gluten free toast

almond butter
Steps:
Add the blueberries, chia seeds, and honey to a small pot and bring to a simmer. 

Stir while cooking until combined and slightly thickened.

Enjoy warm over pancakes, oatmeal, or almond butter toast. 
*Alternatively, you can make the jam overnight in your fridge as well. Thaw the blueberries in a bowl, once room temp stir in the chia seeds and honey until well combined. Place in the fridge overnight.