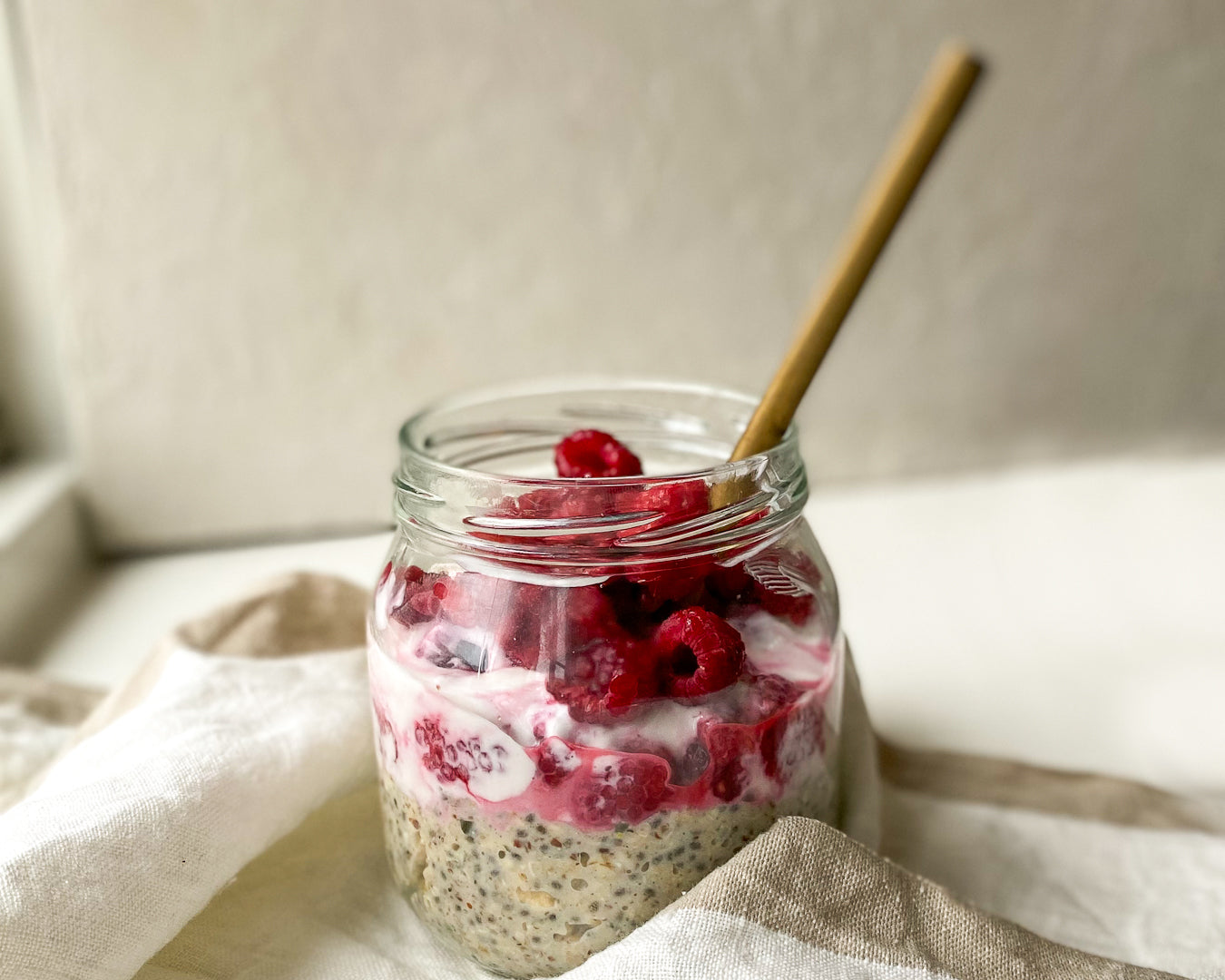 January 25, 2023
Beeya's Chia Overnight Oats Recipe
The lush creamy raspberry topping makes these overnight oats an obsession quickly!
Serves: 1
Prep time: 6 mins + overnight chill
Ingredients:
⅓ cup rolled oats (we actually used a blend of half oats + half quinoa flakes because that's what we had on hand)

1 scoop beeya

1 ½ tsp chia seeds

¾ cup milk of choice

½ tsp of vanilla extract

a pinch of sea salt
Topping:
½ cup raspberries (frozen and thawed works too, as well as any other berry you prefer)

⅓ cup thick yogurt

a drizzle of honey - optional
Steps:
Combine all of the oat ingredients in a jar and shake to combine. Chill in the fridge overnight to thicken and soften. Note: This recipe works warm too, just toss everything in a pot and cook until thickened. 

Stir together the raspberries and yogurt. Then top the oats with the creamy raspberries and a drizzle of honey if desired.