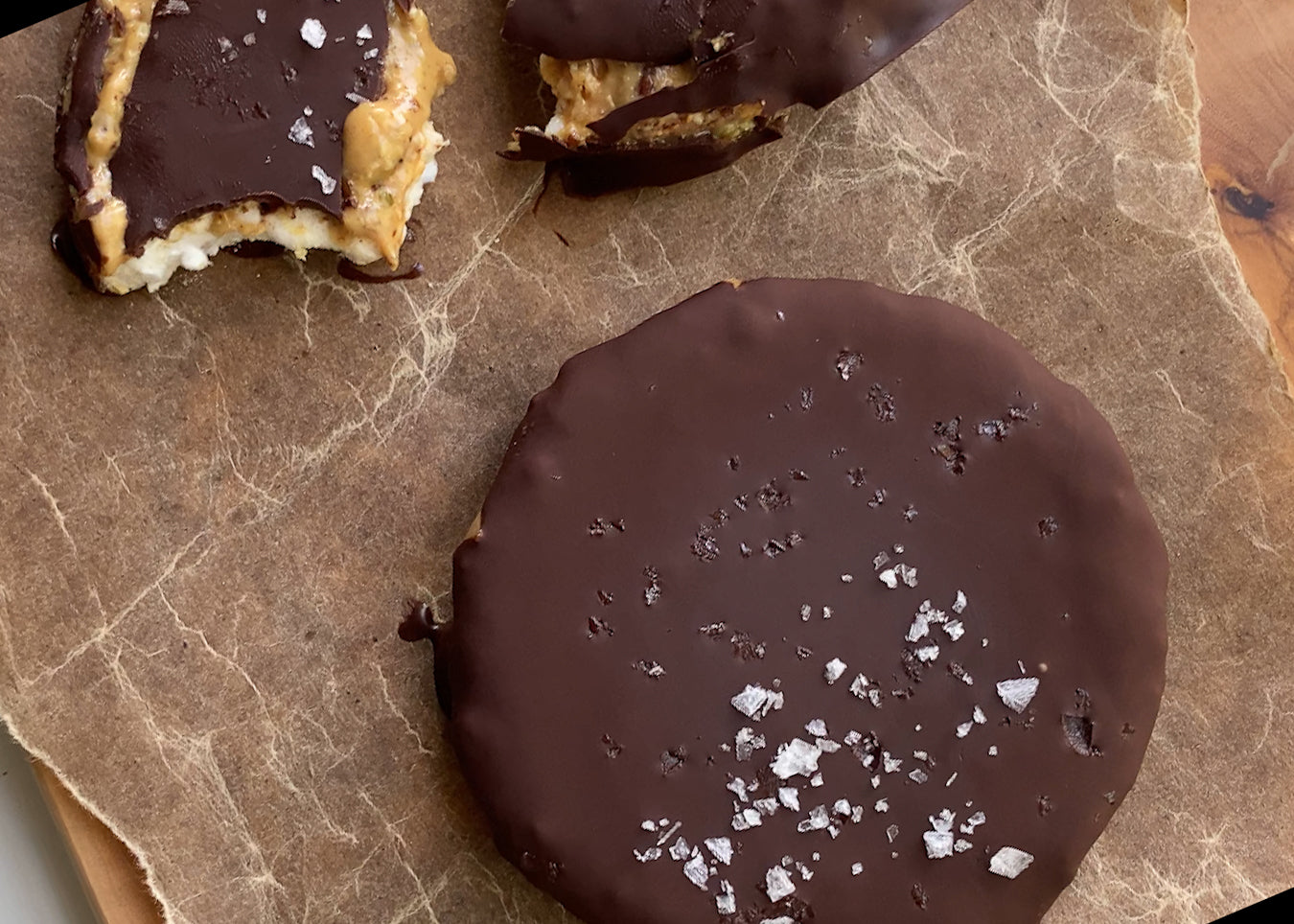 March 05, 2022
Beeya PB & Chocolate Rice Cake Treats Recipe
We've upgraded this viral snack to be hormone friendly
Serving:  1
Prep time: 3 minutes + chill time
Ingredients: 
2 rice cakes
2 Tbsp nut butter
1 scoop beeya, either phase
2 Tbsp melted dark chocolate
A sprinkle of sea salt
Steps:
Stir one scoop of beeya into your favorite nut butter. Then spread that out over two plain rice cakes.


Drizzle melted dark chocolate all over the top and sprinkle with sea salt.



Chill in the fridge or freezer for an even quicker snack.