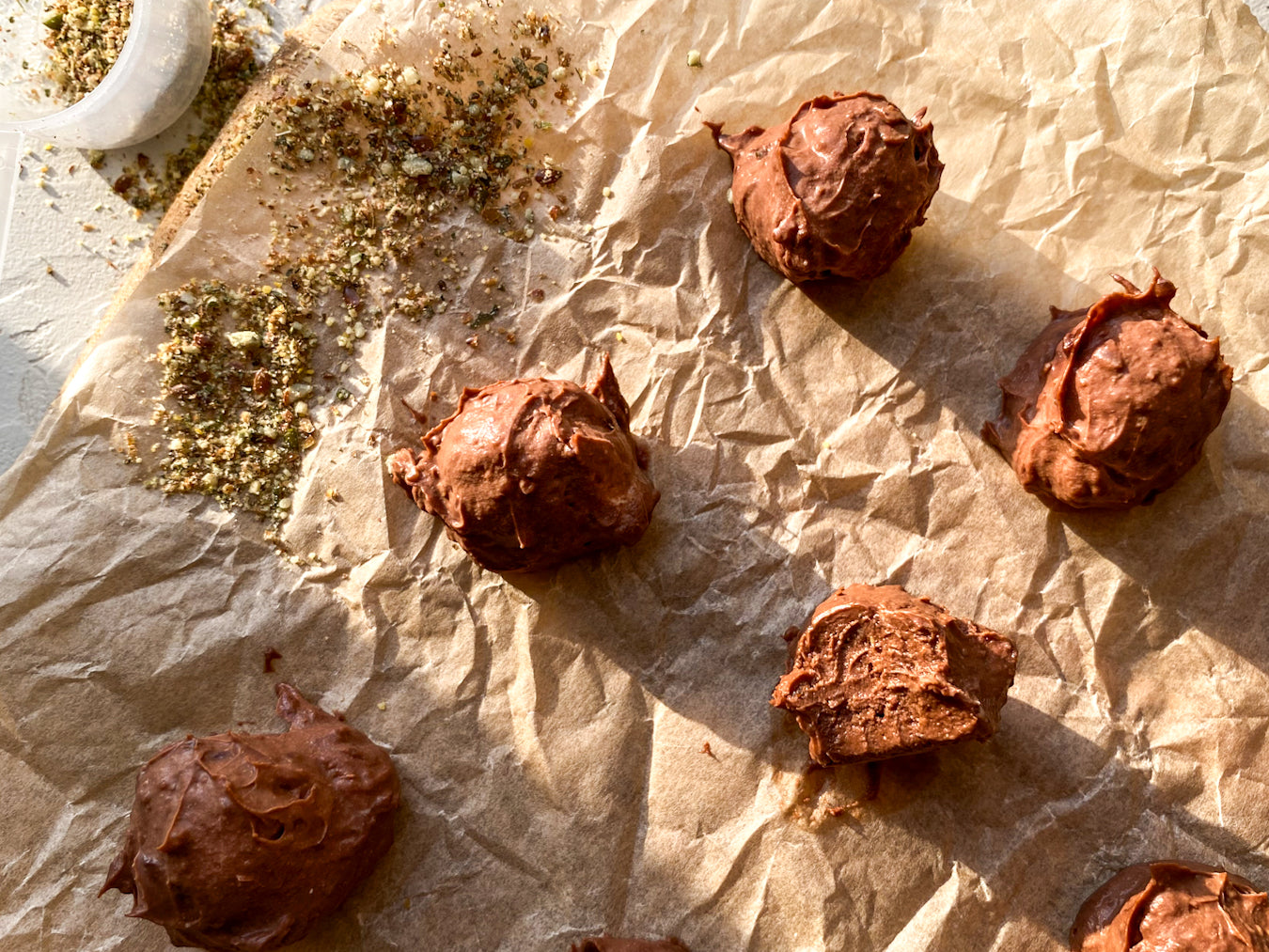 July 04, 2023
Beeya Chocolate Mousse Bites Recipe
Craving something decadent and chocolatey? These Chocolate Mousse Bites are unbelievably easy to make!
Serves: 2-4
Prep time: 5 mins + chill time
Ingredients:
6 Tbsp melted dark chocolate
4 Tbsp thick Greek yogurt (see note below)
1 scoop beeya
Steps:
Note: You will have the creamiest mousse bites if you allow the yogurt to stand at room temp for a while before mixing it with the chocolate. The colder the yogurt, the fast the chocolate will seize up while mixing. Cold can work, you'll just have to mix fast and it will be less creamy)
Stir together all three ingredients with a spatula until smooth then allow the mousse to chill in the fridge for 10 minutes if necessary to be able to scope it.
Use a medium ice cream scoop and scoop into two mounds onto a parchment paper lined plate. Chill in the fridge until set. Enjoy, each mound is a ½ scoop of your hormone supporting beeya.