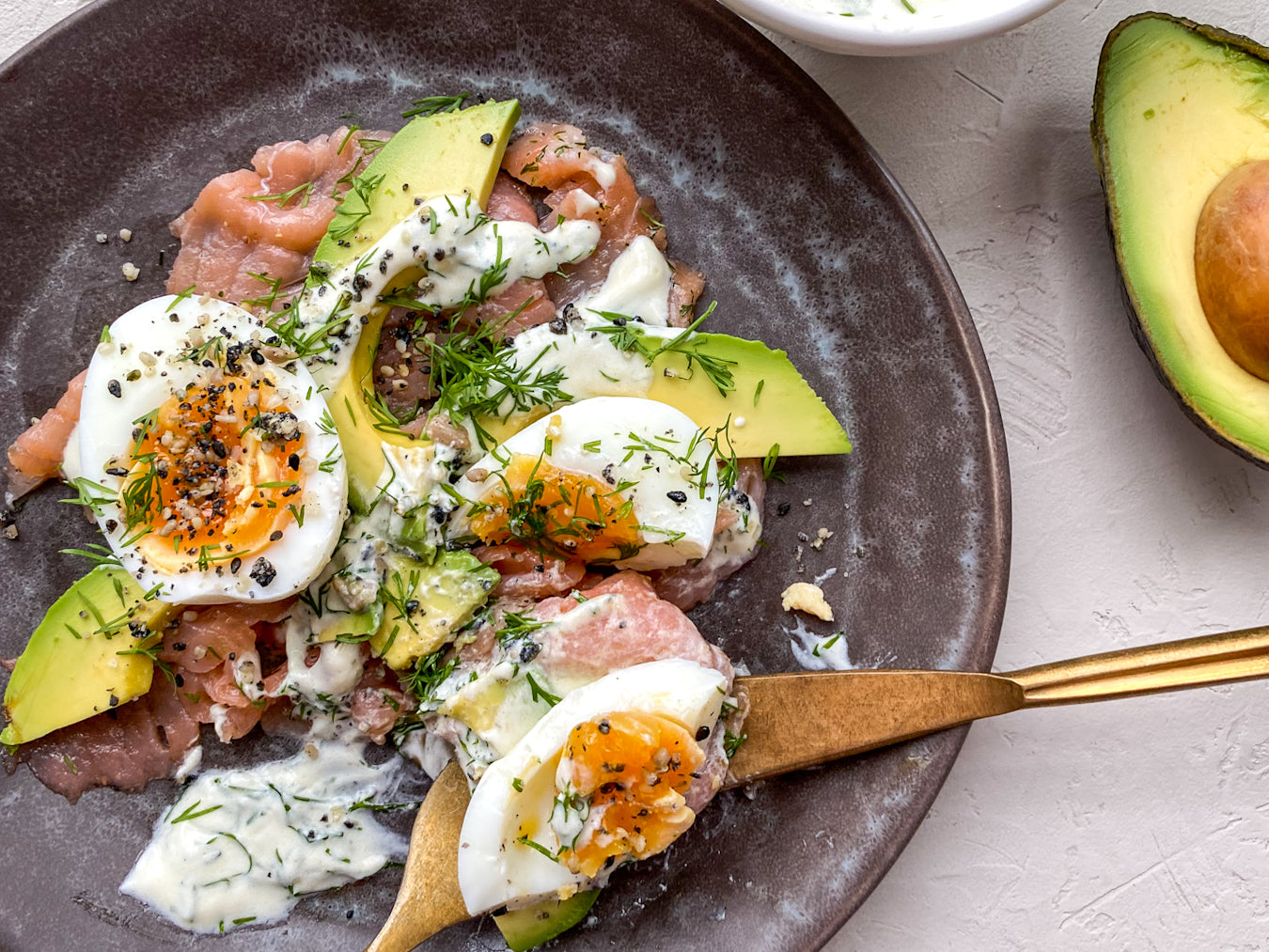 April 14, 2023
Avocado & Smoked Salmon Breakfast Recipe
Kickstart your day with this hormone-nourishing breakfast, it's a delicious way to get your healthy fats and protein fix right from the start.
Serves: 1
Prep time: 7 mins
Ingredients:
a few slices of smoked salmon

2 Tbsp thick yogurt

1 tsp chopped dill

wedge of lemon

1/2 tsp olive oil

1/2 avocado, sliced

1-2 jammy boiled eggs (about 6 ½ mins)

beeya
Steps:
Lay a few pieces of smoked salmon on your plate.

Combine the yogurt, dill, juice of a lemon wedge, olive oil, and a pinch of sea salt in a small bowl. Stir together.

Lay the avocado slices over the salmon then drizzle dill yogurt over top.

Split the boiled egg and place in the center and add beeya over everything for some crunch, plus even more hormone supporting nutrients.