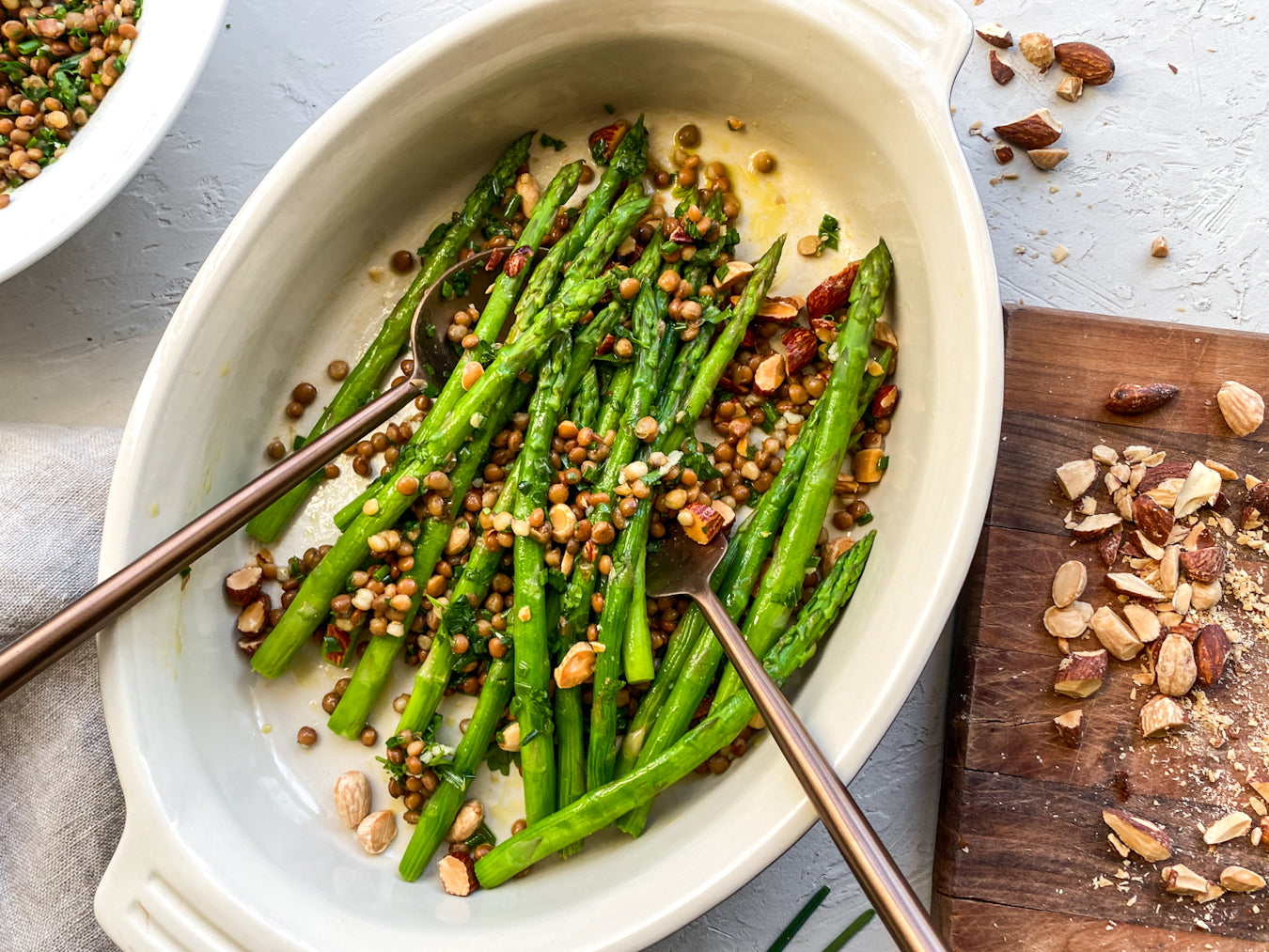 April 01, 2023
Asparagus & Green Lentil Salad Recipe
From the tantalizing tarragon dressing, to the crunch of the toasted almonds, this salad is in a class of its own.
Serves: 2 portions
Prep time: 10 mins
Ingredients:
1 bunch of asparagus, ends trimmed if needed 

1 cup cooked green lentils, rinsed and drained

2 Tbsp chopped chives

1 Tbsp chopped tarragon

2 Tbsp chopped parsley

1 garlic clove, crushed

3 Tbsp olive oil

1 tsp Dijon

2 tsp white wine vinegar 

1 handful toasted almonds, chopped

sea salt and black pepper
Steps:
Place the asparagus in a warm pan over medium-high heat with 2 Tbsp of water and a good pinch of sea salt. Cook the asparagus while turning for a couple minutes until they begin to soften, though they should remain al dente. Rinse immediately under cold water (or dip into ice water) to blanch and place on a paper towel to dry. 

To make the dressing, whisk together the herbs, garlic, olive oil, Dijon, and vinegar. Taste and season with sea salt and black pepper.

Toss the dressing with the green lentils.

To plate, lay the asparagus on a platter and top with the lentil salad. Garnish with the chopped almonds and extra herbs if desired.